After failing to win a medal at Rio de Janeiro 2016 Olympics in Brazil, Uganda is back at the 2020 Tokyo Olympics with hopes of putting up a glittering performance.
In 2016, Uganda fielded a team of 21 athletes, 14 men and 7 women, to compete only in athletics, boxing, and swimming at the games but only Joshua Cheptegei came close to winning a medal.
Now that the country has sent 25 athletes; 13 females and 12 males, the highest number of athletes since 1984 Los Angeles edition, a good number of notable participants is tipped for medal success in Tokyo, Japan.
Uganda hopes to add to its seven medals altogether since the start of the competition in 1956. Amongst the medals, Uganda has only two gold medals (John Akibua (400m hurdles) in 1972 Munich and Stephen Kiprotich (Marathon) in 2012 London).
Here we look at the athletes tipped for medal success at Tokyo 2020;
Joshua Cheptegei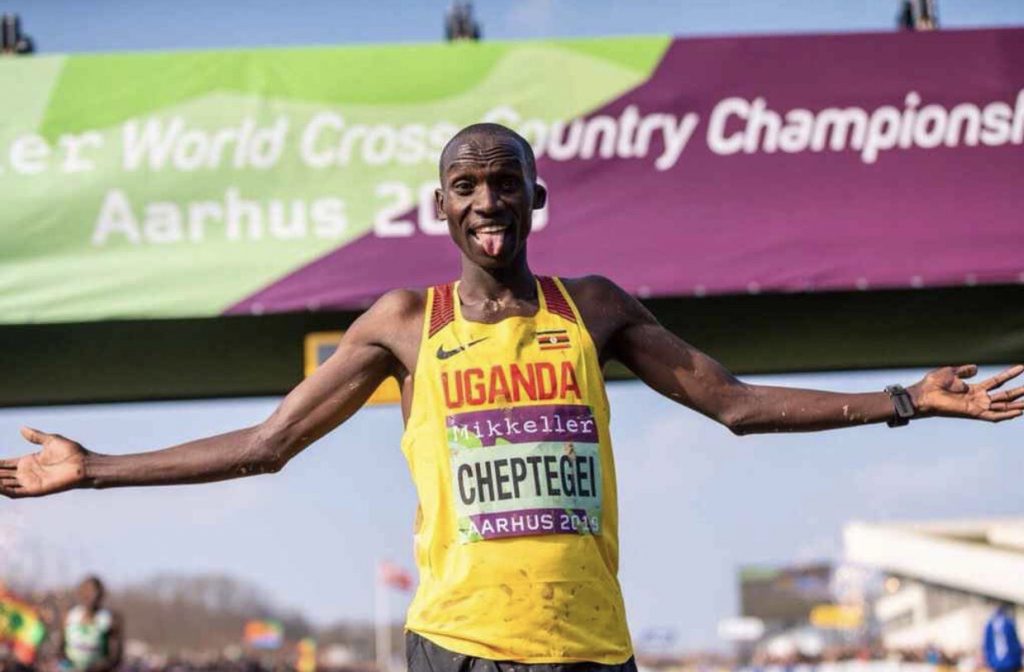 All eyes and hopes are on the world champion and holder of the 5,000m and 10,000m world record Joshua Cheptegei as he waits to become the Greatest Ugandan Athlete of All Time if he scoops a gold medal at the Tokyo Olympics.
Cheptegei has been consistent since 2017 and it's very okay for Ugandans to say "In him we trust."
In 2016, he produced the most successful outcome for Uganda, finishing eighth in the men's 5,000 metres and sixth with a personal best in the men's 10,000 metres. Hopes are very high that this is his time to add medals to his and Uganda's name.
Jacob Kiplimo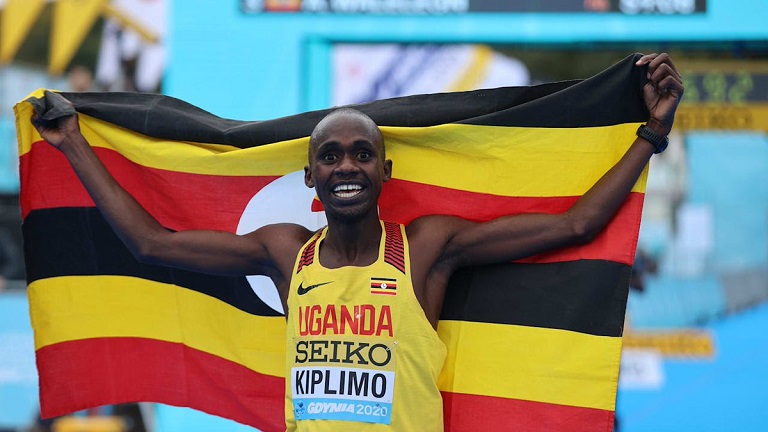 It's no mistake that the young long distance runner Jacob Kiplimo was listed amongst the top 100 athletes to watch at the Tokyo Olympics by World Athletics.
Kiplimo won the world half marathon title in Gdynia towards the end of last year – beating fellow countryman Joshua Cheptegei. He tipped to be Cheptegei biggest competitor as both will participate in the 5000m and 10,000m.
Stephen Kiprotich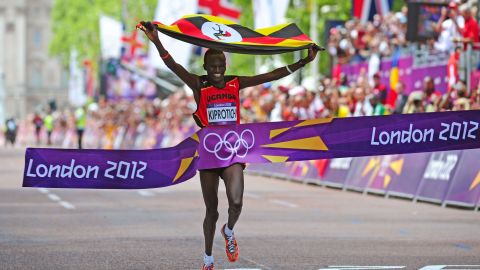 We cannot blame you if you're one of those who have written off Stephen Kiprotich on winning any medal. Yes we understand he has been on a downward trend since fetching Uganda a gold medal at the 2012 London Olympics but hey, did you even expect him to win in London back then?
'Once a champion always a champion,' it's not really a far-fetched dream if we tip Kiprotich to reignite his winning mentality. The nation's most celebrated athlete, Kiprotich, failed to retain his marathon title, slipping to a fourteenth-place finish in Rio de Janeiro but since he's back on the team, we have faith in him.
Kathleen Noble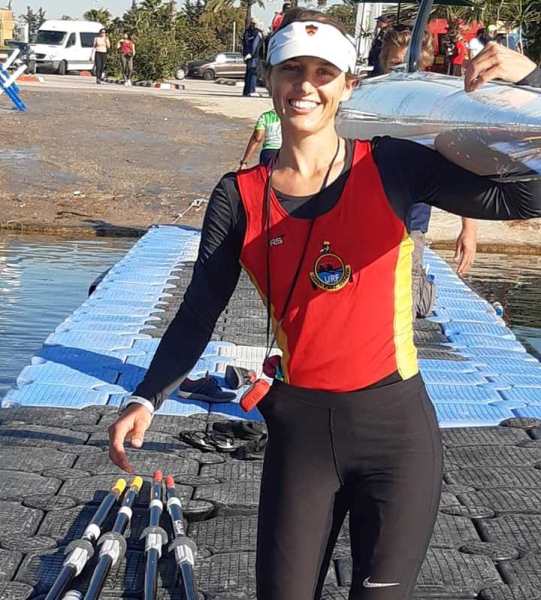 Uganda's first ever participant in rowing, Kathleen Noble is another one tipped for success at the Olympics. Kathleen will be in action tomorrow in the Women's Single Scull. She is zealous about the sport hence putting her in a good position for a good performance.
Musa Shadir Bwogi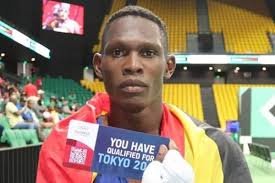 Captain of the boxing team Musa Bwogi has to be at his best if he's to dream of scooping Uganda a medal. Bwogi has all it takes maybe to finish in the medal bracket if not surprising us and become an Olympic champion in the Men's Welterweight (r-32).
Halimah Nakaayi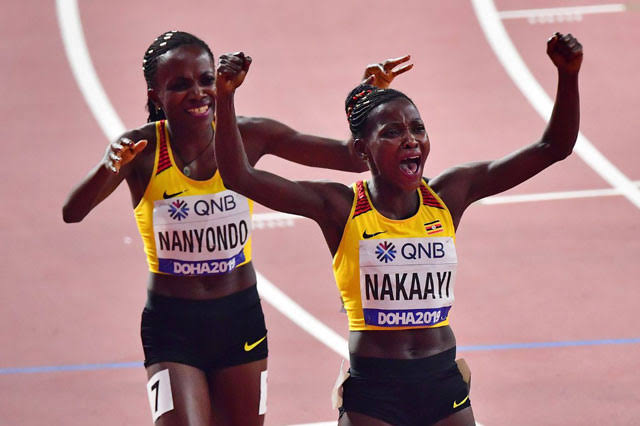 No female athlete has ever scooped a medal for Uganda at the Olympics. But Halimah Nakaayi is one to lookup to break the 'curse.'
Nakaayi and teammate Winnie Nanyondo will compete in the women's 800 metres. Both competed at the 2016 Summer Olympics in Rio de Janeiro.
With the various experience she has attained while taking part in various competitions, Nakaayi now has the potential to break through barrier and get into the medal bracket. Her biggest success is a gold medal in the 800m at the 2019 World Athletics Championships.
Uganda Olympics team
Athletes
Esther Chebet, Sarah Chelangat, Albert Chemutai, Prisca Chesang, Ronald Musagala, Winnie Nanyondo, Halima Nakaayi, Joshua Cheptegei, Jacob Kiplimo, Oscar Chelimo, Stephen Kissa, Peruth Chemutai, Mercyline Chelangat, Immaculate Chemutai, Juliet Chekwel, Stephen Kiprotich, Filex Chemongesi, Fred Musobo, Shida Leni
Boxing
Catherine Nanziri, Musa Shadir Bwogi, David Kavuma Ssemujju
Rowing
Grace Kathleen Noble
Swimming
Kirabo Namutebi, Ambala Atuhaire