Uganda is yet to receive a stand out excitement at the on-going Olympics in Tokyo, Japan despite having already seen about four of their participants grace the event.
The Pearl of Africa is yet to register a medal but with athletics starting tomorrow, it's about time Ugandans start 'growing' vibes of anticipation.
In the recent past editions of Olympics, Uganda's medals have been coming from athletics with Stephen Kiprotich being that last runner who brought Uganda a gold medal at the 2012 London Olympics.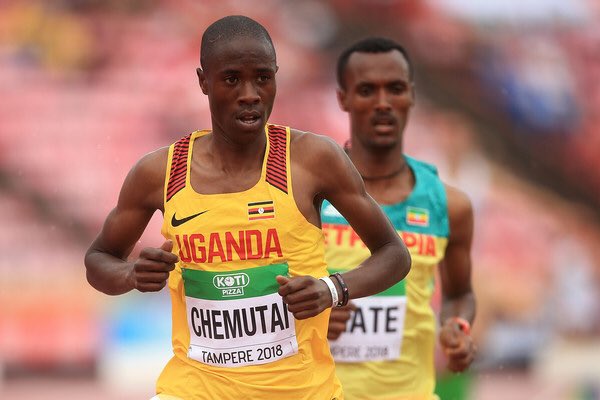 9 of the 19 athletes on the Ugandan Team will tomorrow be in action with Albert Chemutai being the first runner on the track. He will race in Heat 1 of the 3000m steeplechase at 3:30am EAT. Chemutai is ranked 25th globally in the event.
Halima Nakaayi and Winnie Nanyondo will follow and complete in the women's 800 metres. No female athlete has ever scooped a medal for Uganda at the Olympics. However, the duo has gained enough experience completing at the top level as both competed at the 2016 Summer Olympics in Rio de Janeiro. The country is hopeful the medal barrier will be broken this time round. Esther Chebet, Sarah Chelangat and Prisca Chesang will also be in action.
For the men, Joshua Cheptegei, Jacop Kiplimo and Stephen Kissa the most looked out category for Uganda's medal hopes will grace the track at around midday to compete in the Men's 1000m race.
World champion and holder of the 5,000m and 10,000m world record Cheptegei waits to become the Greatest Ugandan Athlete of All Time if he scoops a gold medal at the event. He's globally tiiped to win the race.
Young long distance runner Jacob Kiplimo is also tipped to give teammate Cheptegei a stiff run to greatness. He was listed amongst the top 100 athletes to watch at the Tokyo Olympics by World Athletics.
Meanwhile Kirabo Namutebi, a swimmer will also be in action tomorrow.
Tomorrow's schedule;
30/07 Kirabo Namutebi Swimming Women's 50m freestyle (heats) Tokyo Aquatics Centre
30/07 Albert chemutai Athletics Men's 3000m SC (heats) Olympic Stadium
30/07     Halimah Nakaayi               Athletics              Women's 800m (heats) Olympic Stadium at 4:25 am
30/07     Winnie Nanyondo           Athletics              Women's 800m (heats) Olympic Stadium at 4:33am
30/07 Esther Chebet Athletics Women's 5000m (heats) Olympic Stadium
30/07 Sarah Chelangat Athletics Women's 5000m (heats) Olympic Stadium
30/07 Prisca Chesang Athletics Women's 5000m (heats) Olympic Stadium
30/07     Joshua Cheptegei            Athletics              Men's 10000m (final)     Olympic Stadium 2:30pm
30/07     Jacob Kiplimo     Athletics              Men's 10000m (final)     Olympic Stadium 2;30pm
30/07     Stephen Kissa    Athletics              Men's 10000m (final)     Olympic Stadium 2;30pm