Following a month long speculation about his health condition and where about, the Speaker of Parliament Jacob Oulanyah has returned to Parliament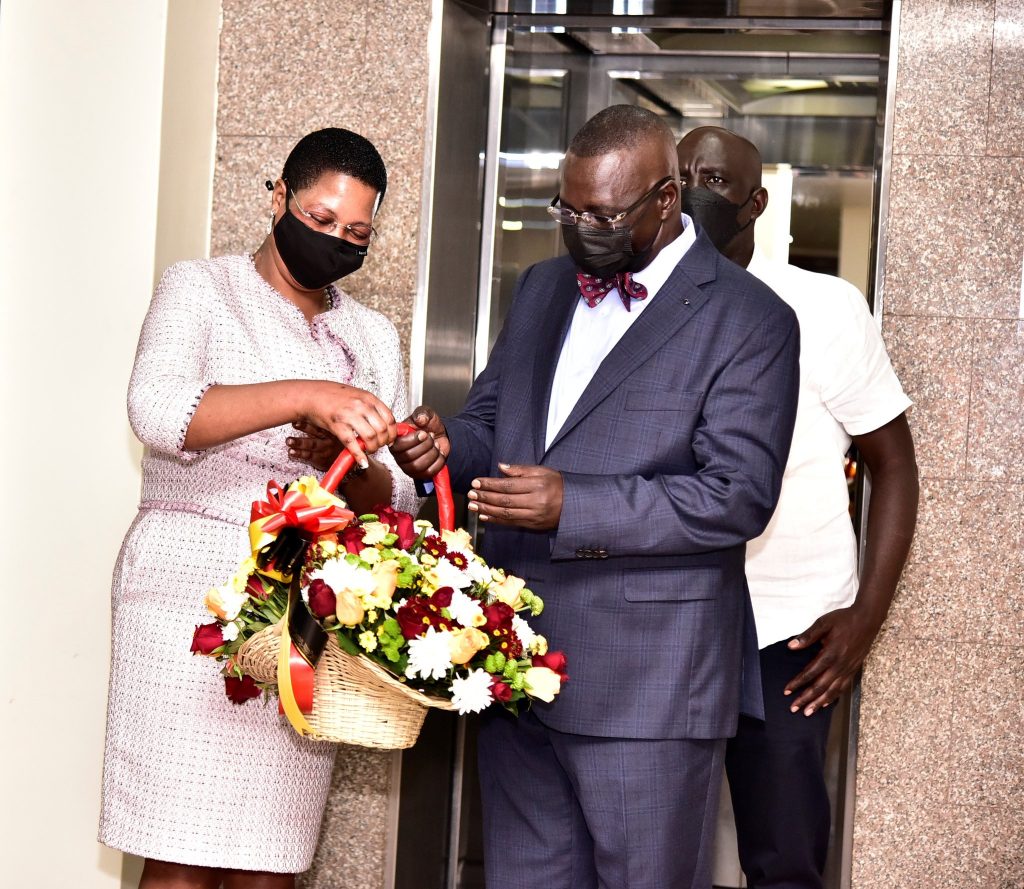 Donned in a suit and his trademark ball tie, Oulanyah was welcomed by the Deputy Speaker Anita Among who handed over a bouquet of flowers to him before she escorted him to his office on the 6th floor of Parliament for the first time in about a month.
Oulanyah last presided over Parliament at the reading of the 2021/2022 financial year Budget at Kololo Independence Grounds immediately after his election as Speaker of Parliament.
Reports then started circulating that he was unwell as he had tested positive for COVID-19. However, parliament refuted the claims saying he was on 'normal' leave.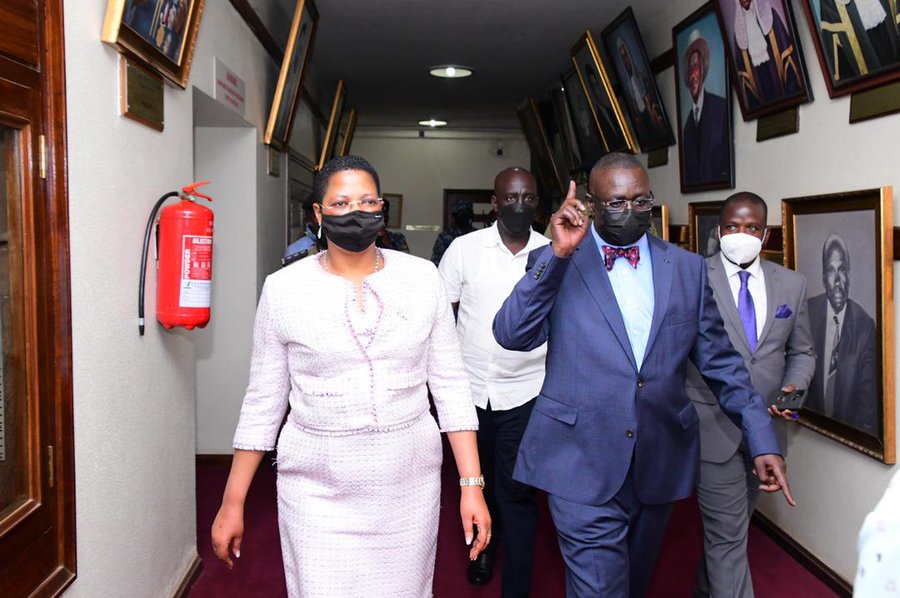 Some reports also indicated that he was allegedly transported to Entebbe International Airport in an ambulance and carried on a stretcher to the plane that evacuated him from Uganda.
He is said to have returned from the United Kingdom on Friday after over one month in what Parliament says was a private visit to check on his family.