Educationist Edward Bwerere Kasole, referred to as the father of private education in Uganda has revealed that he sold Kampala Parent's School for Shs5bn to tycoon Sudhir Ruparelia in 2004.
Kasole had previously set the record straight that the deal was one of "willing buyer, willing seller". However, In a fresh interview with The Observer, Kasole delves into figures and reveals that he only made Shs1.5m off the sale deal as he was drowning in debt.
"I actually put up the school for sale because of debt and of the three buyers that expressed interest, only Sudhir was paying cash," he revealed.
Prior to the sale, the now 86-year-old Kasole says he didn't know Sudhir and it is the Late construction tycoon Andrew Kasagga aka Zimwe who made the connection when he was drowning in debts from financial institutions like EADB and Greenland Bank.
Selling the school was a personal decision and Kasole says that together with his wife, they prayed about whether to sale or not before it was put up for sale. When his wife gave him the greenlight to sale, he reached out to buyers.
"I always say that of all people in Uganda, God loves Kasole; at 3am I got a dream and woke up my wife and we knelt down and prayed. After, I told her, 'Maama, I've given you one week to decide whether we keep this school or we sell it'. After three days, she said, 'Taata, we better sell', and that's when I looked for buyers," Kasole said.
He doesn't regret the decision because it saved his personal property including his home that he would have lost as he had used it as collateral to secure the loans that developed KPS.
"We shook hands and I went out of Sudhir's office after the sale. I was very happy. I went home and handed the land title of our home to my wife and she was also happy. Then we went to Mubende and started another school, Kasole Mubende Parents School," Kasole recalls.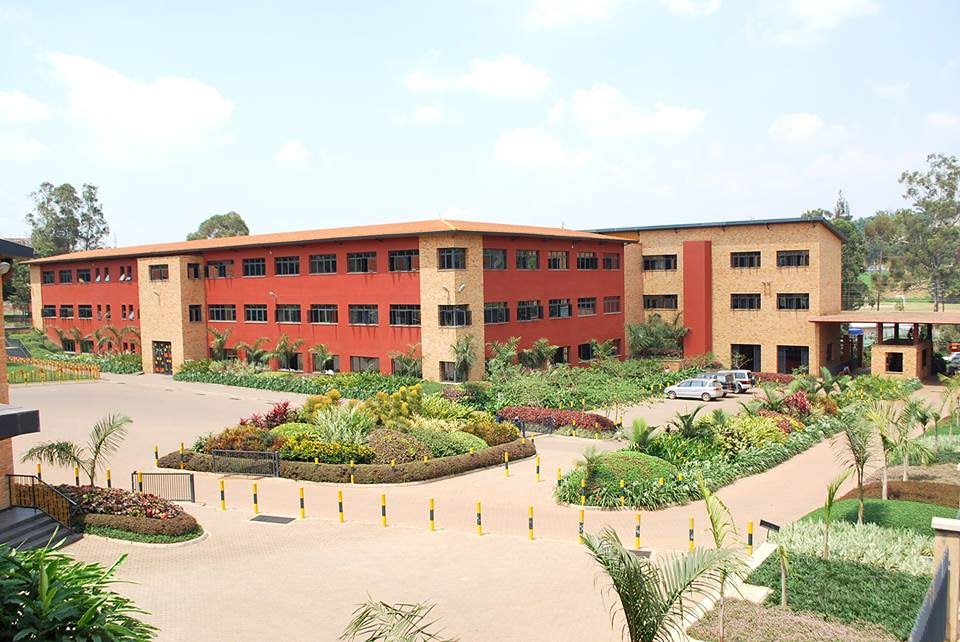 Genesis of his debt
Kasole says his debt emanated from individuals including teachers, some parents and a Bishop who connived to take over the school at his previous premises on Namirembe Road.
When government returned properties of Departed Asians that had been taken over by the Amin government in 1972, the owners of the premises Kasole was occupying gave him a year to vacate. What he didn't know was that the individuals who had wanted to take over his school had promised to pay the owners much more money than Kasole was paying.
Kasole had acquired the Naguru land where KPS is currently located in the 70s and he decided to relocate his school. He took an initial loan of Shs600m from Kasagga who started constructing the school. The loan was interest free on condition that Kasagga's seven children would study free of charge in the school. He took more loans from financial institutions.
Kasole had over 1,800 pupils at KPS and he projected that if at least 1,200 crossed over to the new premises, he would ably service his loans. Unfortunately 12 teachers stayed behind led by one Fred Kiggundu who Kasole had personally trained and they convinced most of the children to stay. Kasole only got 400 pupils and that was the beginning if his financial troubles.
"They didn't even change the uniform. Even the name remained more or less the same, from Kampala Parents to City Parents. It was devastating!" he recalls.
He struggled to finance his debts until he made the decision to sell. Kasole reiterates that it was a mutual sale and that he stayed on for a year as an adviser when Sudhir took over the school. He said Sudhir was offering him a longer contract but he wanted to call it quits.
Kasole is proud that he educated two Ugandan Presidents' children at KPS. First was Ben Opeto a son to former President Milton Obote, and then President Yoweri Museveni's children Muhoozi Kainerugaba, Patience Rwabogo, Natasha Karugire and Diana Kamuntu.
Kasole dabbled in politics and he was a member of the Constituent Assembly that passed the 1995 Constitution. He was subsequently elected a Member of Parliament for three terms and he quit politics in 2011. He now lives in a palatial home in Buloba on Mityana Road where he relocated after selling his Mengo home, to get away from the hustles and bustles of the city for a more tranquil retirement.