National Unity Platform (NUP) MPs Muhammad Ssegirinya of Kawempe North and Makindye West's Allan Ssewanyana could be in deep trouble after government has slapped two more charges on them taking the counts to six.
The duo has today reappeared in court for the hearing of their murder case at Masaka Magistrates' Court. The hybrid session saw the MPs remain at Kitalya and only their laywers led by Shammim Malende were physically present in court.
The two MPs have been charged with terrorism and aiding terrrorism as the State amended their charge sheet. The State claims that between January and August, the duo supported Sserwadda Mike, Muwonge Jude, Wamala Bulo and Mugerwa John among others to terrorise the areas of Kampala, Rakai and Masaka.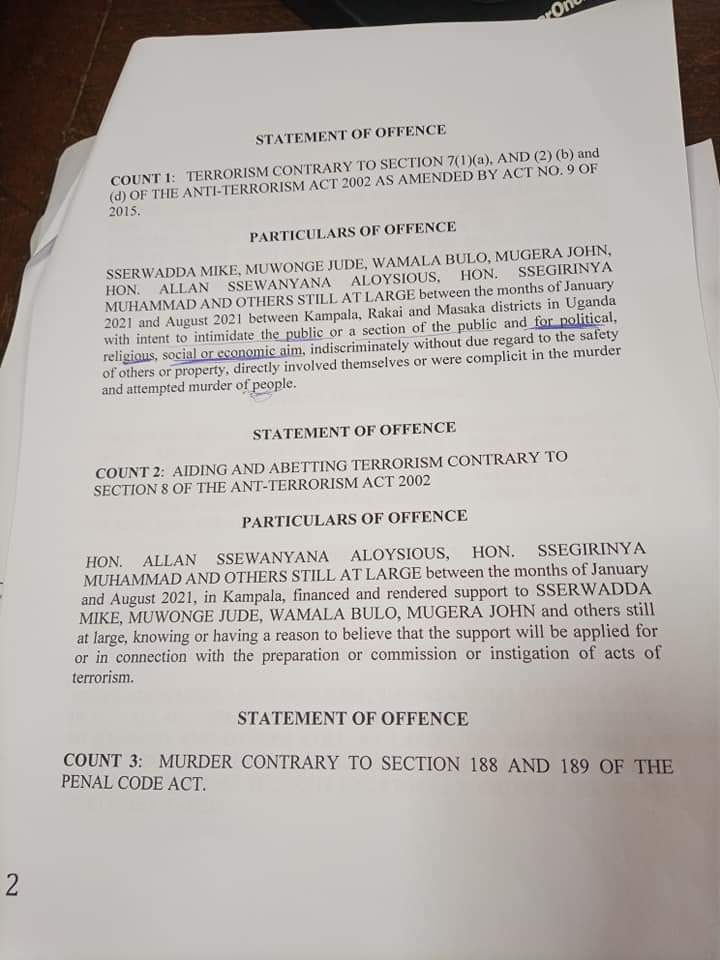 Last week on Tuesday, the MPs were charged with four counts of murder and attempted murder before they were remanded to Kitalya prison. The duo is accused of having a hand in the recent spate of killings in Masaka sub-region that left close to 30 people dead.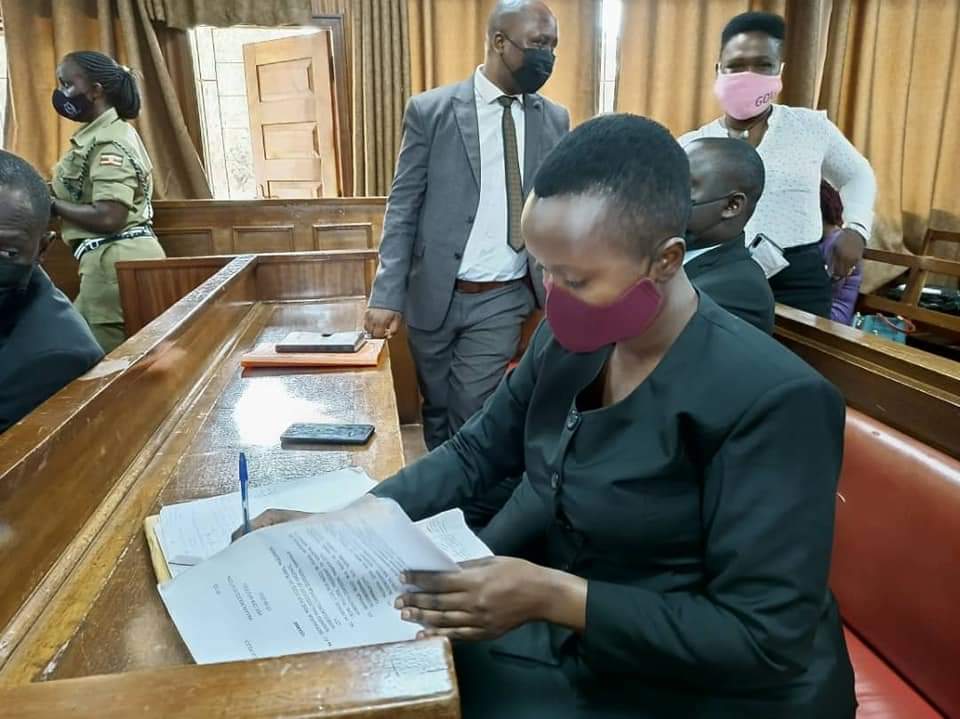 The Masaka High court has set September 20 as the date on which it will hear their bail application. However, their lawyer Malende says the MPs seem not to be doing well health wise. The case has been adjourned until September 29.