'Pilgrimes' to Gulu have become very common as different people are yearning to meet President Yoweri Museveni's brother and Cordinator of Operation Wealth Creation Gen Salim Saleh allegedly for money tokens among others things.
Today screenshots of alleged WhatsApp exchange messages by National Unity Platform (NUP) Spokesperson Joel Ssenyonyi and NUP Secretary General David Lewis Rubongoya have been making rounds on social media.
In the chats, the duo is discussing means of getting money from General Salim Saleh.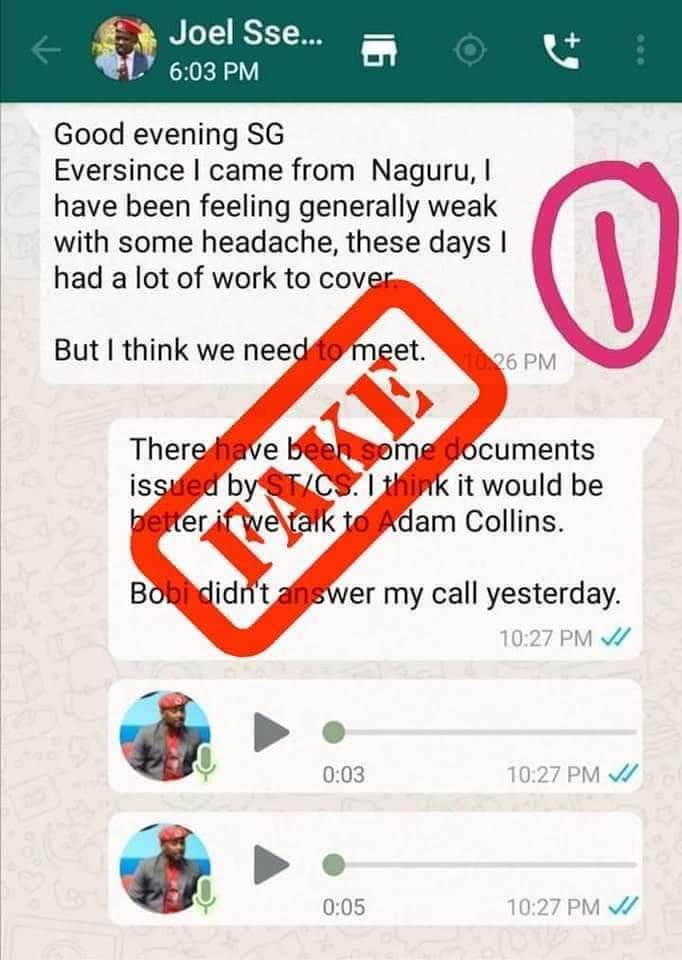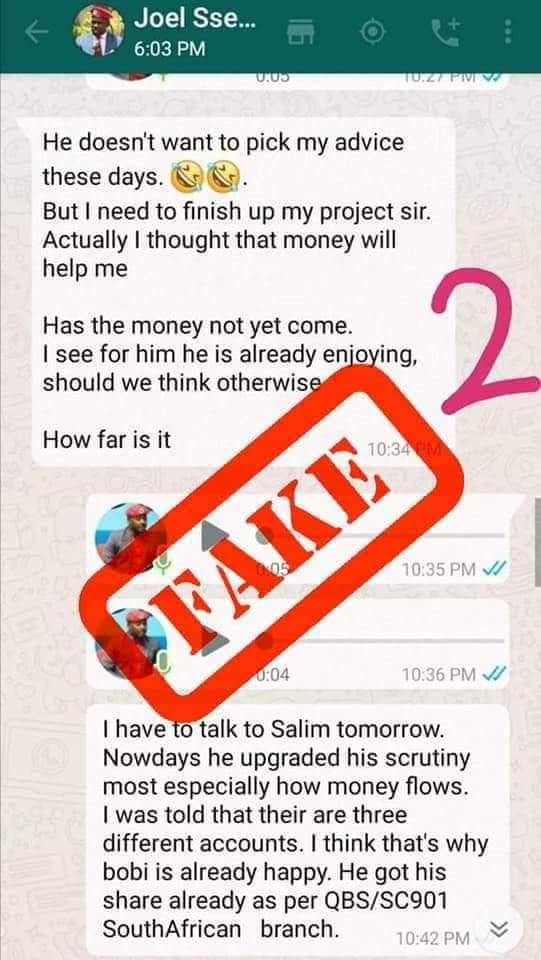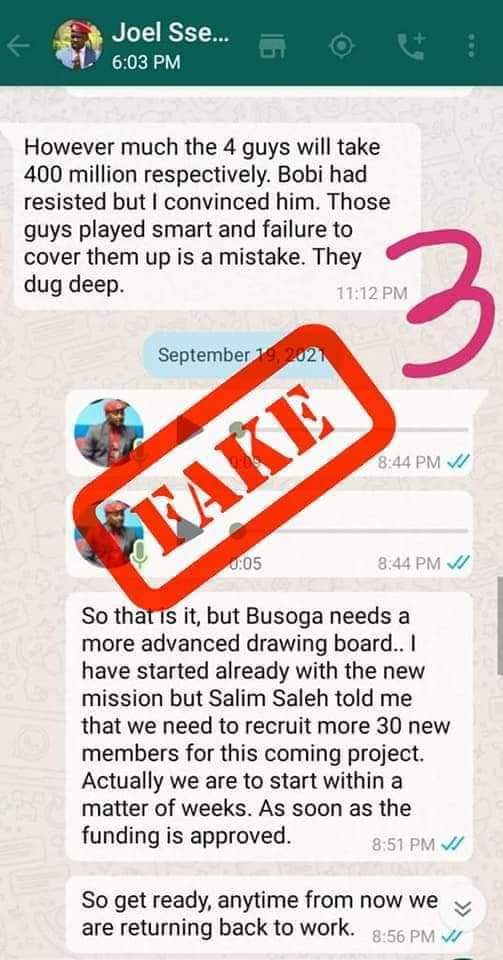 Ssenyonyi has come out and distanced himself from the trending whatsapp screenshots.
"But who are these who sit for hours just to create Fake stuff??They aren't even smart,I've had the same profile pic for 1 yr & it's not the one they used,they forgot that detailFace with tears of joy
The Bible says; idle hands are the devil's workshop,idle lips are his mouthpiece–Proverbs 16:27(TLB)," said Ssenyonyi in a tweet.