It's official, Levels Lounge & Restaurant has unveiled the comedian Alex Muhangi as it's Brand Ambassador.
Muhangi, the founder and Director at Comedy Store will now accompany his laugh dose with all the vital information about Levels that you need to know.
Levels also launched its Fine & Clean campaign where they will be promoting a healthy eating lifestyle when you dine with them.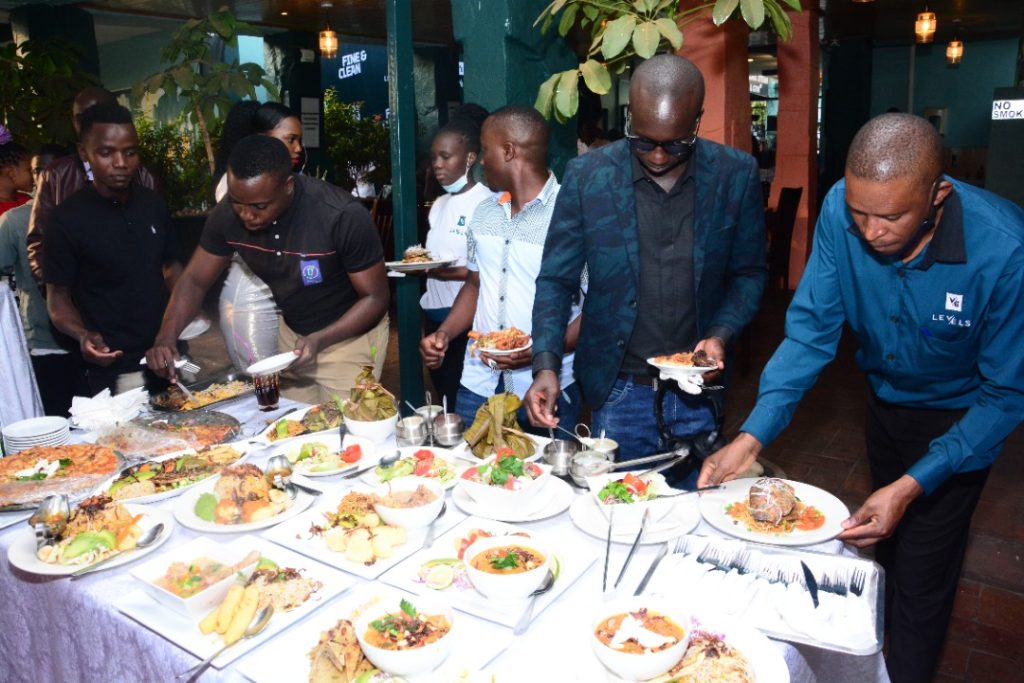 For this campaign, they partnered with a fitness body coach to make certain that you stay healthy from their restaurant/bar to the fitness club and carefully selected Kitchen Menu.
"Expect refreshing, immaculate, and consistent services from levels, the procedural restructuring is meant to effectively streamline our operations and deliver quality services to our clients," said Levels' CEO Kazibwe Bobby.