Through the Ruparelia Foundation, businessman Rajiv Ruparelia has bought a $1,000 art piece titled Africa, that was  made by children of the Sankara Foundation and inspired them to think global.
Sankara Foundation takes care of disadvantaged children and empowers them by nurturing their skills in art, drama, fashion and sports. It was founded by Thomas Sankara.
"We want you to start thinking at an international level. The world doesn't end in Uganda. We need to think about how to get some of you to become international football stars. To represent our country globally … Some of you can get to Hollywood," Rajiv said.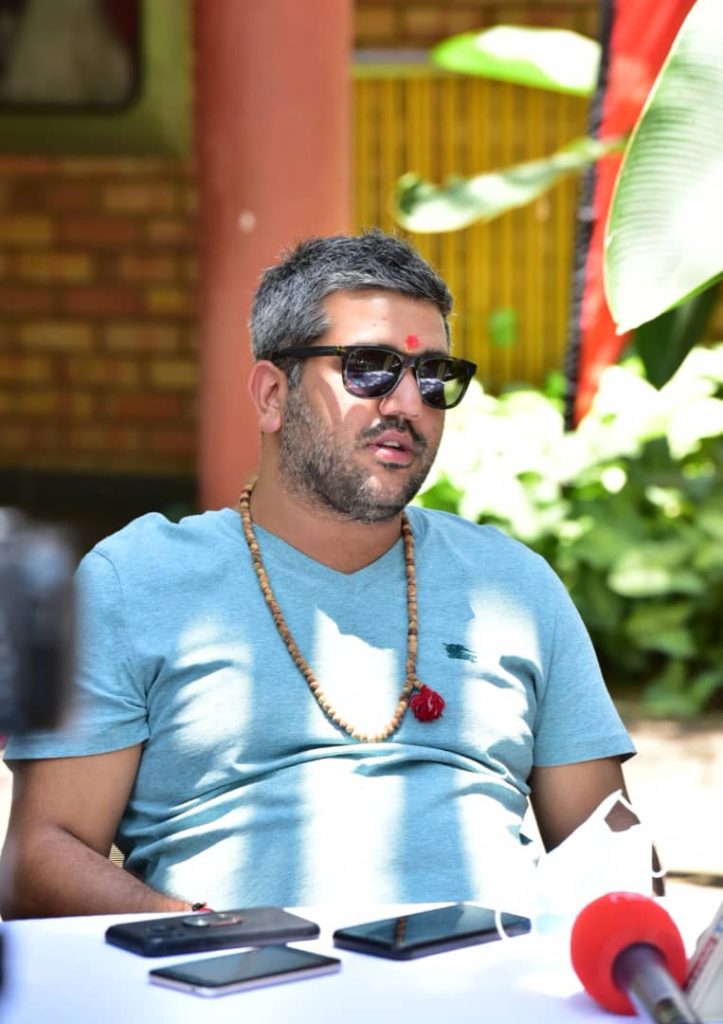 "Sankara reached out to me and said that the children had painted a painting for me, which I have been honoured to receive. What inspired me was that it wasn't Sankara who had painted it, but he trained the children how to do it, which means that he is actually transferring skills and knowledge to the next generation. Maybe one day, one of you will be a famous artiste," Rajiv said.
Rajiv lauded Sankara Foundation for helping disadvantaged children and nurturing them into responsible Ugandans.
"The kids are vulnerable but he tries to build confidence in them through different social means such as sport, art, crafts, drama," he said.
"If we can give our future generation diversified skills, this is something that is going to help the country. This will help them earn a living and keep off the streets," he said.
The $1,000 will go towards purchasing items that can help the children nurture their talents.
The children will also be allowed to train for soccer at the Kampala Parents School pitch.