If you know Bebe Cool, the name Richard Kleberson should ring a bell in your ear. When it comes to loyalty to an artiste, Richard Kleberson has surely been a trailblazer. From promoting Bebe Cool's music mobilizing fans to vote for him in different awards, fighting with rival camps, Kleberson has done everything for the artiste.
Having been Bebe cool's right-hand man for quite a long time, Kleberson took a big step in his career on Thursday as he launched his own 'Kleberson Wear Ug T-shirt printing Shop.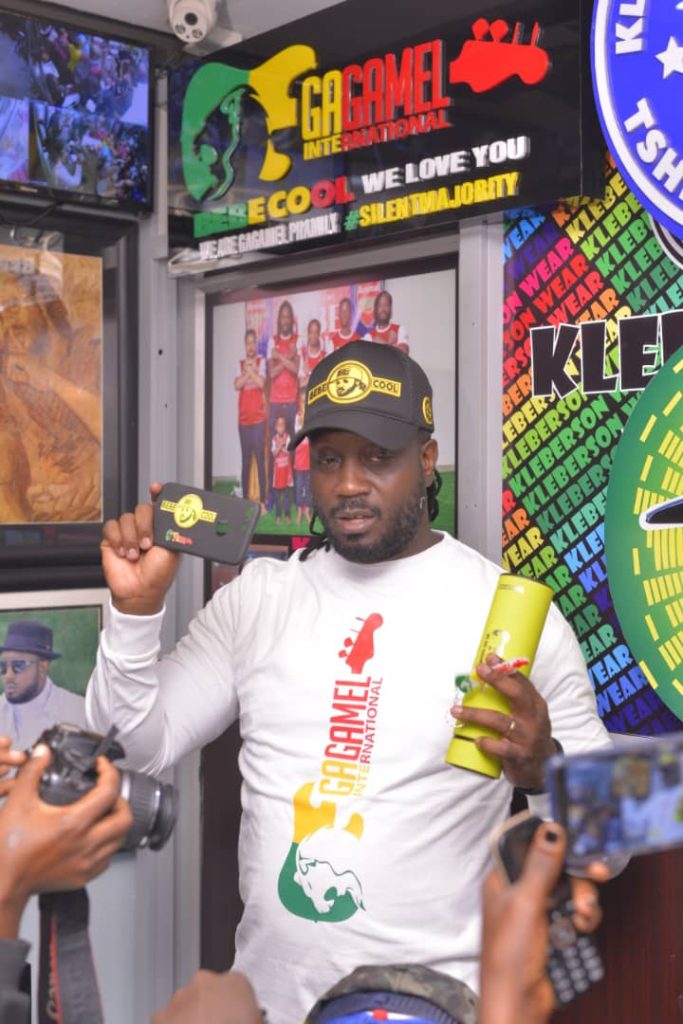 In an exclusive interview with Matooke Republic, he told us that his new office is located at Kampala Boulevard Basement room B25 opposite Posta office. 
The shop was opened on Thursday and among the notable figures who witnessed the grand opening was Suzan Makula the new lover to city pastor Aloysius Bugingo and singer Moses Ssali better known as Bebe Cool and some Gagamel Phamily members.
Did you shift from your shop at Wilson Road or you Opened another branch?
I shifted.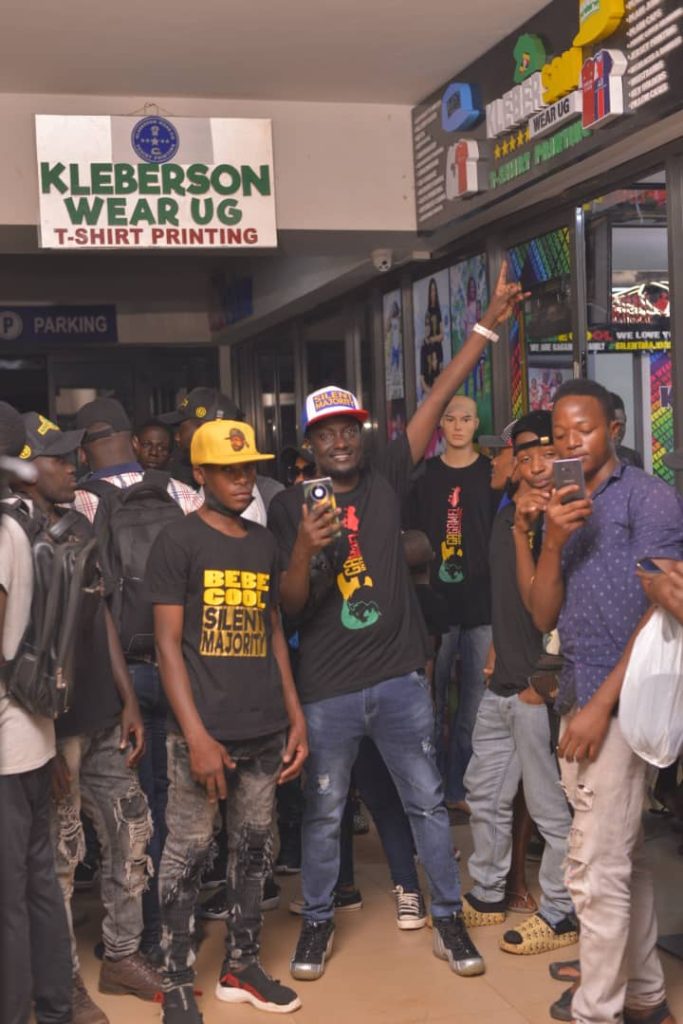 What made you shift?
I shifted to Kampala Boulevard Basement room B25 opposite Posta office Kampala Rd. it's a nice Place and my customers can find me easily.
What fresh products should we expect?
I have new Bebe cool and silent majority caps, new T-shirts, jumpers, and a new Kampala City cap Bebe Cool launched in 3D Rubber print.
What is so special about your Business? 
Legit customization of stuff in real-time.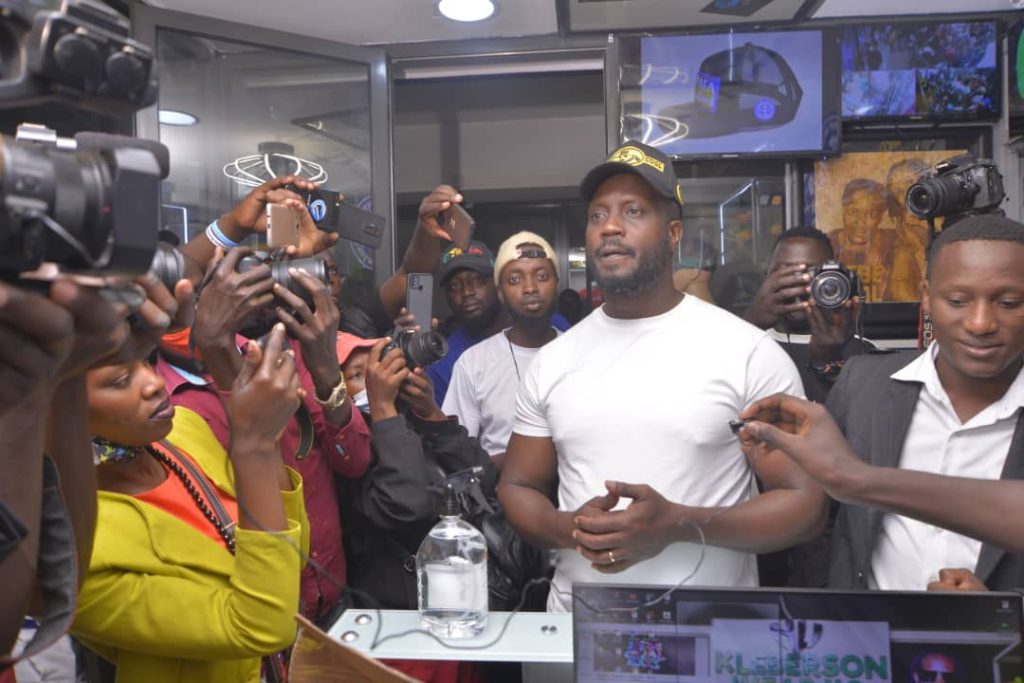 What had been Bebe Cool's role in growing your business?
Bebe Cool has supported me from the very first day I started doing T-shirts. He bought from me the first 100 T-shirts for his Kamwako Album Launch way back. 
Among the big three, why did you choose Bebe Cool? 
Because Bebe Cool is far better than by far and that is why I chose him.