Orthodox Christians in Uganda spent the whole of last month mourning the passing of their Archbishop, Metropolitan Jonah Lwanga.
However, the Christians have a reason to forget their grief as news has it that His Beatitude Pope Theodore II, the Patriarch of Alexandria and All Africa, is scheduled to visit Uganda, starting today until October 18.
The primary purpose of Pope Theodore's visit is to grace the memorial mass for the late Lwanga, which is scheduled for Sunday, October 17th, at St. Nicholas Orthodox Cathedral, Namungoona city suburbs.
This was revealed by The Orthodox Bishop of Gulu and Eastern Uganda, the Rt. Rev Silvestros Kisitu.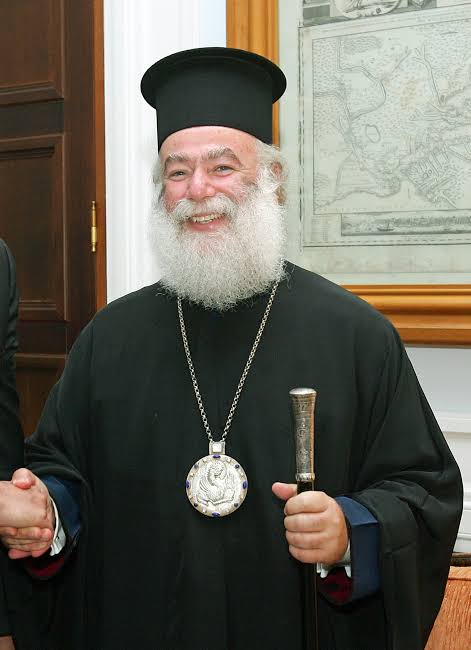 "The 17th day of October will mark 40 days since the passing on of our beloved father in God, Metropolitan Jonah Lwanga. In the tradition of the Orthodox Church, when a person dies, the church organizes a memorial mass." He remarked.
"We are grateful to our Pope, Theodore II, who has blessed us with his presence. The visit of Pope Theodore is an affirmation of Metropolitan Lwanga's commitment for the Orthodox Church in Uganda, East African, and Africa," Kisitu said.
The Minister of ICT and National Guidance said that the government is willing to work with the Orthodox Church leaders to ensure that Pope Theodore receives a befitting welcome.
"As a country, we are happy to host Pope Theodore II. He is a very important religious leader. So, we shall give him VIP treatment. We shall put in all the necessary diplomatic and protocol arrangements for his seven-day visit. I request all of us Ugandans to welcome him warmly," Baryomunsi added.