Reverend Father Richard Mugisha, a catholic priest at Bisanje Parish in Masaka Diocese has been charged with the murder of Ronald Kyeyune, 30, a suspected robber who allegedly broke into the priest's house on Tuesday.
It is alleged that the suspect broke into the priest's home and attempted to steal his car but the village security team arrested him shortly after he broke the car windscreen. He was apprehended and handed over to the police.
However, the suspect died shortly after arriving at Masaka Central Police Station.
Rev Fr. Mugisha was summoned to appear at Police on Friday but he was represented by his lawyer Alexander Lule.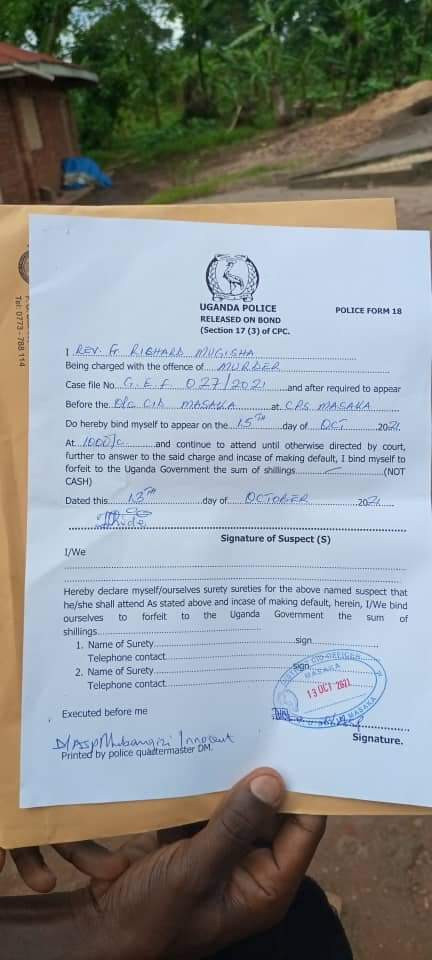 The priest is known to be a strong critic of the government as he always condemns inequalities and injustices.