National Unity Platform (NUP) party President Robert Kyagulanyi alias Bobi Wine together with party Secretary General Lewis Rubongoya and spokesperson Joel Ssenyonyi have visit jailed NUP Members of Parliament Hon Muhammed Ssegirinya and Allan Ssewanyana at Kigo Prison.
The group arrived at Kigo Prison at mid-day and journalists had already camped at the gate.
However, journalists were denied access inside the prison premises as only Bobi Wine, Rubongoya, and Ssenyonyi were escorted in by two prison officers.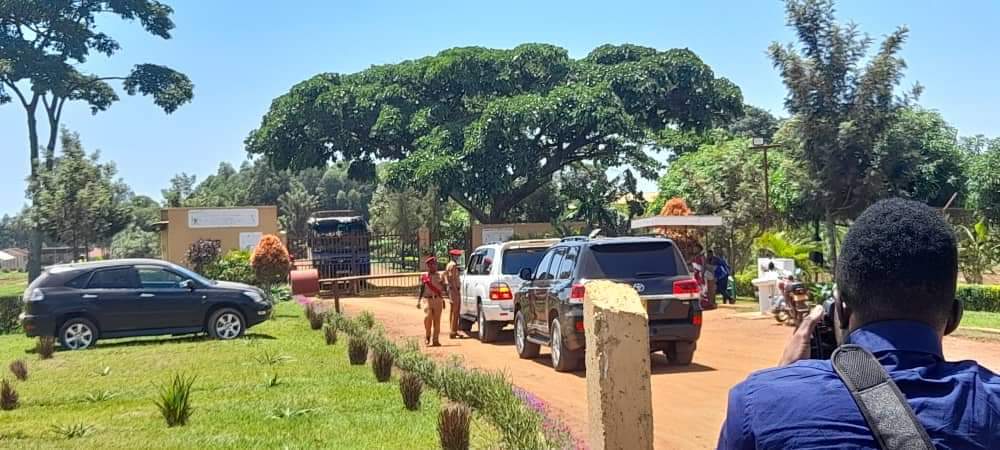 Shortly after meeting with the jailed MPs, Bobi Wine briefly addressed journalists. He said the two MPs are visibly in pain and they narrated to them that the injuries are as a result of torture while in the prison.
"Ssegirinya's foot is all swollen and can no longer walk by himself. Ssewanyana also said that he was badly beaten," said Bobi Wine.
He said the duo needs urgent medical attention.
Nonetheless, he disclosed that though their bodies are in pain, their mindset is still very strong when it comes to proving themselves innocent and speaking against injustices.
Ssewanyana, Ssegirinya alongside four others have spent over four weeks in prison following their arrest over the recent murders in the greater Masaka region where over 25 people were killed.
They were first charged with murder, attempted murder, and terrorism. Their legal team applied for bail and it was successful but the two MPs were rearrested at Kigo Prison gates.
The duo was then slapped with new charges of murder allegedly committed at Kisekka in Lwengo district.
Last week, the two MPs appeared before the court and were further remanded until October 27 for further case mentioning.