Nigerian singer, Tiwa Savage has ranted over her leaked sex tape that is making rounds on social media.
Through her InstaStories, the award-winning singer sent some strong words for those who wanted to destroy and shame her over the story of her sex tape.
"You hated how I was able to control the narrative and get ahead of a story before it consumed me and how I'm able to joke on stage about something you taught should destroy me and make me feel ashamed.
"You must knock my head when you see me otherwise," Tiwa Savage shared on her Instagram stories.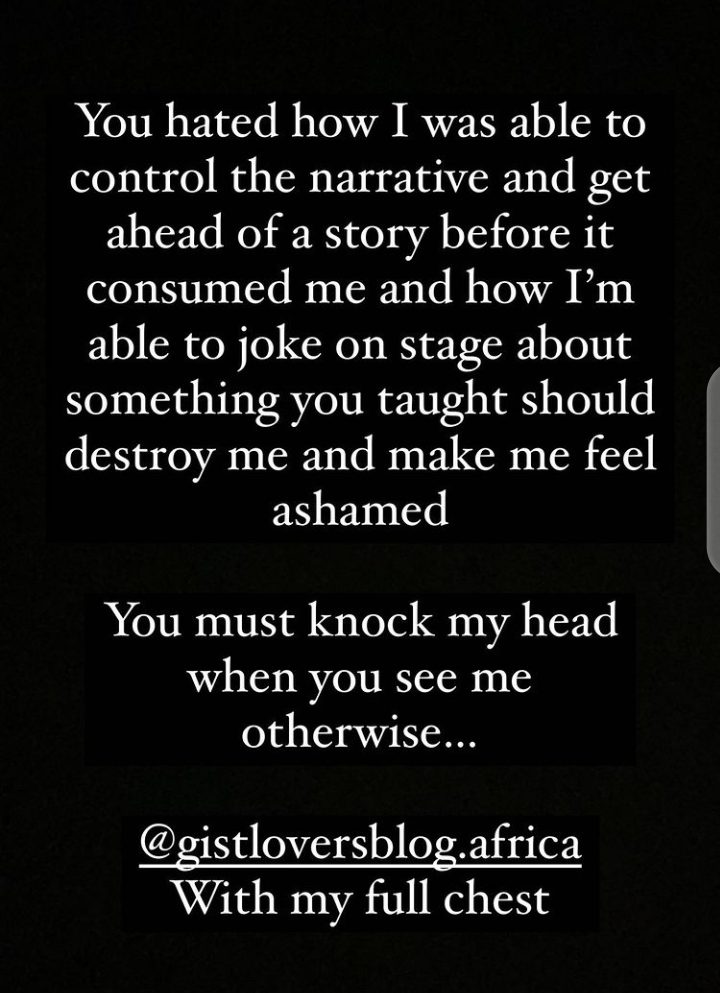 A week ago during a radio talk show, Tiwa averred that she was at the time being blackmailed over a sex video.
The songstress noted that the sex video features her and her current lover. However, she vowed not to pay any penny to the blackmailer.