Not only did Mudra show his fanbase that he had more tricks under his sleeve but also reinvented himself with the release of the initial Kimuli Kyange single.
Having ushered himself into the industry with a playful ragga-dancehall single, Mudra proved that with Kimuli Kyange, there was more to him than meets the eye.
The Muyayu singer is showing no signs of stopping as he teams up with yet another artiste having a great year, Swangz Avenue signing, Vinka.
The two artistes team up for the Kimuli Kyange remix and Vinka was just the missing link to add more oomph, punch, and color to the flow.
On the original track, Mudra's efforts were solely individual. However, Vinka brings a much-needed feminine flair to complement Mudra's mellow and incredibly soulful Afro-RnB vibrations.
Mudra and Vinka go back and forth on the Nessim engineered remix to exchange sweet nothings as they both exclaim how deep they both are in their feels.
On the chorus, they combine efforts referring to each other as flowers, hence, the title of the song.
Mudra impresses with a smooth laid back and silky vocals through which he lays down his well-thought-out lyrics.
Vinka adds oomph to Mudra's verse with her unwaveringly firm vocals with her own rendition of the bridge.
This is undoubtedly the two-man chemistry the fans didn't know they needed.
The video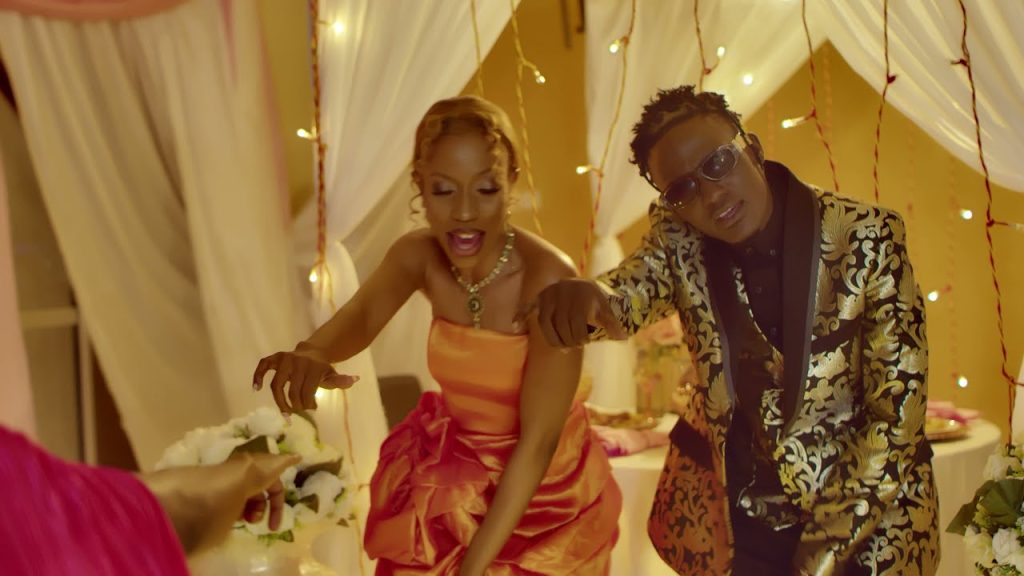 Vinka looks nothing but confident under the direction of her long-time video collaborator, Aaronaire.
Aaronaire sets the tone for the visuals with a kaleidoscope of flowers surrounding Vinka and the opening shot itself being the songstress taking a whiff off a sunflower.
Mudra looks cinematic as he croons away in a dimly lit metal workshop and he tones down the saturation of color with which Vinka opens the video.
Aaronaire does a remake of a scene from Wizkid's Joro where an enchanted dancer works her way in the midst of lit candles.
The video further proves that Vinka was the missing link to the initial single. Both characters compliment each other and this is certainly a song worthy of your Friday playlist.