Waist beads are a traditional African accessory that consist of small glass beads on a string or wire worn around the waist or hips. They come in different colors and shapes and may also include decorative stones, crystals, or charms.
Waist beads have been worn for centuries by women in many African cultures. In more recent years they've gained popularity as a fashion accessory for the contemporary woman. They're also referred to as belly beads, waistline beads, or beaded waist chains.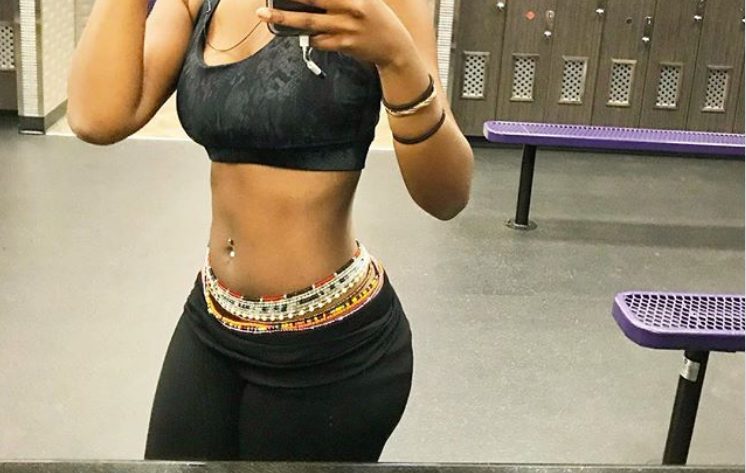 Waist beads are a symbol of femininity, fertility, sensuality, and spiritual well-being. Today, in Africa and the world over, women use waist beads for aesthetic and practical purposes. The Republic Senga this week shares reasons as to why every woman should include the much-coveted beads to their bedroom gear, this festive season.
Intimacy and fertility
Many women around the world use waist beads in intimate settings to enhance their sensuality. Waist beads may also be closely associated with fertility. Some women wear specific beads during sex when they're trying to conceive.
Among some cultures such as Ghana, larger beads or bells are added to a woman's waist beads once she's fertile so she makes noise when she walks to alert potential suitors nearby.
In other cultures, waist beads are worn under clothing for only the wearer and her chosen partners to see, similarly to a special set of lingerie.
Achieving a great body shape
Scientific research indicates that the people in better shape are bound to enjoy intimacy that their unfit counterparts.
These beads will tell woman whether she is gaining or losing weight. A woman adding a few kilos will feel the beads getting tight on the waist and would look for ways to cut down her weight, that is if she disgusts a big size.
Seduction
Elizabeth Masaba, a renowned marriage counsellor, says butiiti can help stimulate even an impotent man. In the game of seduction, women too have feelings. For a fact, a woman wanting to be laid may go to an extent of telling it out or sending obvious tell-tale signals. Most men generally, may be turned on by a woman with beautiful beads above her waist line.
Makes Women Feel attractive
Waist beads have been used by women to feel attractive, beautiful and sensuous ever since time immemorial.
For some women, it gives them that sexual appeal
Some ladies wear the beads as a means of seduction to provoke desire. That's why some beads have bells and once it rattles, their boyfriend or husband will know they are feeling sexy and wants to get some.
NB: Sanyu Nalongo, a member of Mother's Union at St. Mark's Church Namate, Entebbe, warns that the butiiti alone may not be enough to make sex enjoyable if the man has not been trained properly in the art of lovemaking.