Katikkiro Charles Peter Mayiga has dismissed the talk of castigating Paul Mubiru's act of selling nsenene on Uganda Airlines.
According to Mayiga, airlines vend lots of things in-flight and so Mubiru should not be put on the spot.
"I fail to understand the fuss about Paul Mubiru vending nsenene on a Uganda Airlines flight to Dubai. All airlines vend lots of things in-flight.
I have witnessed passengers doing forex exchange transactions onboard many times. It's common to see passengers carry their own food onto the plane – which is cleared by the ground crew," says Mayiga in a post on his official social media platforms.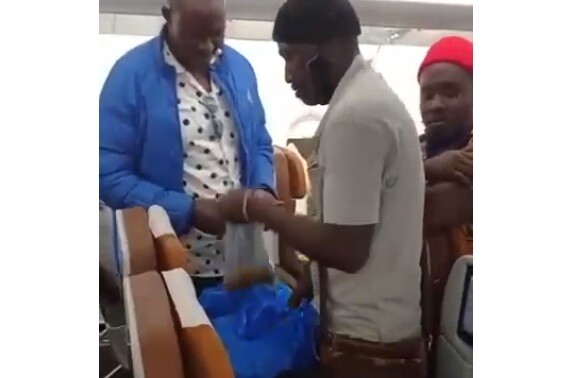 He adds, "Travelers on buses always vend food and other items. If the carrier disapproves of vending they should simply state so – otherwise those who bought the insects appreciate their taste. Mubiru could be adept at salesmanship. No need to stir up a storm in a teacup."
Mubiru is reportedly under detention at the Aviation police station in Entebbe following his arrest on Sunday.