Uganda Medical Association President, Dr. Samuel Oledo, today warned that if any medical intern is 'touched', they will withdraw all emergency care being offered to patients as doctors continue with the industrial action.
Dr. Oledo made the remarks at a presser held today in solidarity with the medical interns.
This is in response to a move by the Ministry of Health to "fire" all striking medical interns ordering them to vacate government hospital premises by the date, December 10th.
The medical interns have vowed not to vacate hospitals defying the orders issued by the health docket.
"If they dare touch any medical intern, we shall withdraw emergency services with immediate effect. If they dare touch any NEC member, we shall withdraw medical services," Oledo noted.
He further emphasized it was a statement he had to make clear even before officially starting the presser.
Dr. Oledo further declared this as a week in which Government is demanded to implement the minimum deliverables expected from it.
"If we are taken for a ride, we shall engage gear four, which is the mother of all destructions we have promised this country if these things are not done," he added.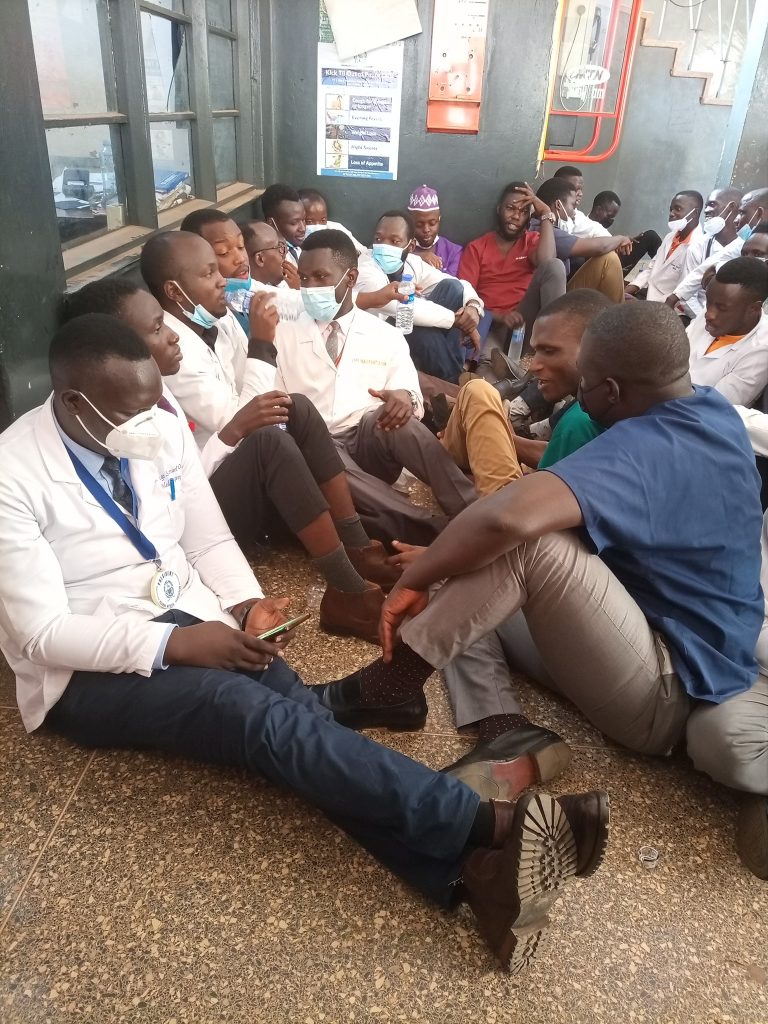 The group was arrested by police as they marched to Parliament to deliver their petition to Speaker Jacob Oulanyah. They are currently detained at CPS.