Following the matter of renowned city Pastor, Franklin Mondo Mugisha of Empowerment Christian Centre Church International getting enmeshed in a child neglect misunderstanding with one Sarah Nakuya, reports have it that the city Pastor has finally paid the child's  school fees worth Shs 280,000.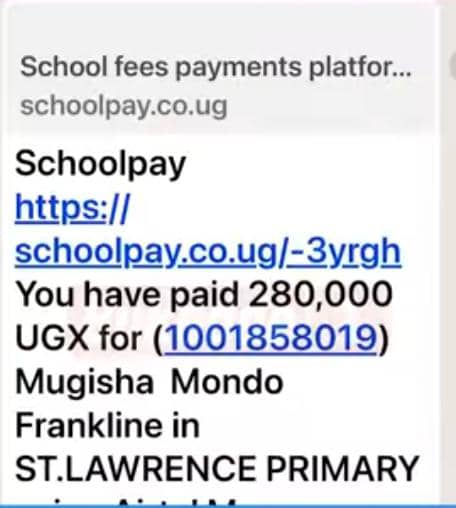 Early this week Nakuya run to media lamenting that when Museveni announced the reopening of schools, she tried to reach out to Pastor Mondo to inform him about the school fees issue, but the man of God refused to pick up her calls.
Responding to the allegations, Pastor Mondo denied the accusations saying he is not certain whether Nakuya's 11-year-old son belongs to him.
He defended his point saying that since Nakuya alleged that he had a child with him, he asked her to go for a DNA test but she declined.
Mondo added that Nakuye is being used by Kisenyi city pastors to tarnish his image over their misunderstandings that they hold for each other.
He claimed that when Nakuya refused to carry out the DNA test, he offered to enroll her child in his scholarship scheme that pays school fees for about 27 children, something that he claims he has been doing.
However, on Thursday, the same Mondo who denied having impregnated Nakuya came out himself and shared a mobile money screenshot of him sending Shs280000 to the boy's school, St Lawrence primary school.
Nakuya later came out and confirmed that Mondo sent the money though she is still wondering why Mondo, who denied impregnating her, sent the money.
She stated that Mondo knows the truth and she feels hurt when Mondo denies his own kid in public and then after he calls her.
"Why did he send the money if the kid is not his, why did he first wait to go to media, that thing hurts a lot because he makes me look stupid," Nakuya stated.