According to the guide of the top trends, a woman's go-to fashion authority, picking the right outfit for the right occasion can be stressful at times.
In most contexts, club clothes cannot look too formal or you'll be overdressed, and neither can your style be casual nor else you might not be dressed well enough to get into the club.
As night owls gear up for clubs to open, keep in mind that as much as they need to slay, look bomb, and fabulous is on the agenda, remember that when the shots check-in and the music feels good, you want to be comfortable enough to get to the dance floor.
Matooke Republic Fashion brings you the ultimate guide on some of the pieces you should stock in your wardrobe as the party season resumes yet again.
Dresses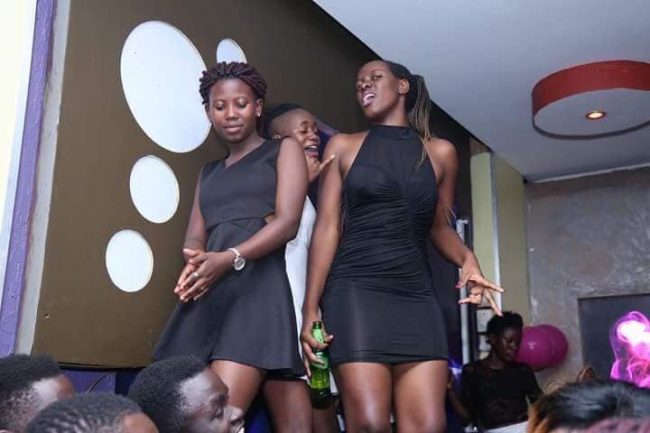 Before deciding on your outfit, research the nightclub you're planning to visit. Perhaps the establishment is themed, and the club expects both men and women to dress accordingly. Figuring out the vibe and dress code is critical to finding suitable clubbing outfits for your night.
If you're headed to a nightclub in a major street like Kololo, you can wear a timeless asymmetrical bodycon slip dress for a chic look. We recommend choosing a sexy color like white, black, burgundy, nude, emerald, silver, or navy blue. You can pair this outfit with a classic pump or a sexy ankle strap heel.
Jeans and Pants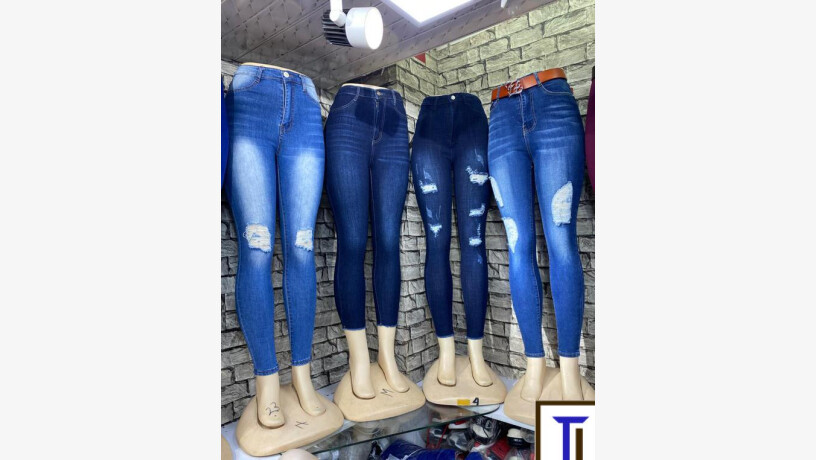 While you may think that it is not acceptable to wear jeans to a nightclub, that's simply not the case. The trick is to choose the right style and fit to complement your body shape and style. Black high-waisted skinny jeans look trendy and feel comfortable all night.
Not only are jeans universally flattering, but you can combine these bottoms with several tops, heels, and accessories to create the perfect clubbing outfit.
Jeans may not be for everyone, and for each stylish outfit we mentioned, you can replace jeans with trousers instead. Trousers come in different rises just like jeans, so if you feel comfortable with mid to high-waisted trousers, feel free to pair that with your favorite bodysuit or crop top.
Button-Up Shirt
A unique option to wear at a nightclub is a button-up shirt. While this top is considered professional workwear for women, it is surprisingly versatile and sexy when dressed down properly. Before going out to get cocktails, you can tuck in a white button-up shirt in a black miniskirt.
If you want a sexy outfit, wear an unbuttoned sheer blouse over a black cage bra or bralette. Finish the ensemble with a pair of liquid leggings and strappy black heels.
Footwear
Choosing the right footwear for a club will depend on your outfit and how comfortable you want to be all night. You'll want to wear shoes, heels, or boots that will elevate your look but are also comfortable enough to dance in all night. There's nothing worse than needing to take off painful shoes and having to stand on a sticky club floor.
Sneakers are a great style to wear at a club if you are not comfortable wearing heels or boots. This style will add to your attire while looking cute and allowing you to dance all night. You can pair any outfit by selecting white sneakers for a night out.
Heels look great at the club, but if you are concerned about the comfort of your feet, there are a few factors you might want to consider when pairing heels with your outfit.
Accessorizing
Accessories can make or break a look. When it comes to putting together a club outfit, you'll want to pick accessories that will make a statement. Statement pieces are accessories that add to your look not distract from it.
You can wear gold or silver hoop earrings or opt for the simple yet iconic stud earrings. If you do not prefer earrings, you can wear a simple necklace or layer your necklaces. Layering necklaces can begin with a choker and gradually add a variety of lengths and styles.
NB; Fashion, like any other institution has rules, however, rules are meant to be broken to fit your personality and style. Therefore, as you put all these style tips into consideration, remember to have fun and let loose, because well, we only live once.