Uganda Christian University (UCU) is in the midst of backlash after Barbie Kyagulanyi, wife of National Unity Platform (NUP) President Robert Kyagulanyi was stopped from attending an event organized within the University.
According to reports by the university website, Campus Bee, Barbie, had been one of the invited guests to attend an awareness event themed, "Combating STDS once and for all, an AIDS and STDs free Uganda," was supposed to discuss the implications of STDs on young women.
According to the event's programme that has since leaked online, the NUP first lady was supposed to be in the University auditorium by 10:00 am.
She only managed to access the university premises by midday due to an hour-long wait at the University main gate that is said to have been as a result of orders from above.
Regardless of her entry, Barbie was denied access to the venue, Nkoyoyo Hall, for reasons that haven't been explained yet though the day's program continued.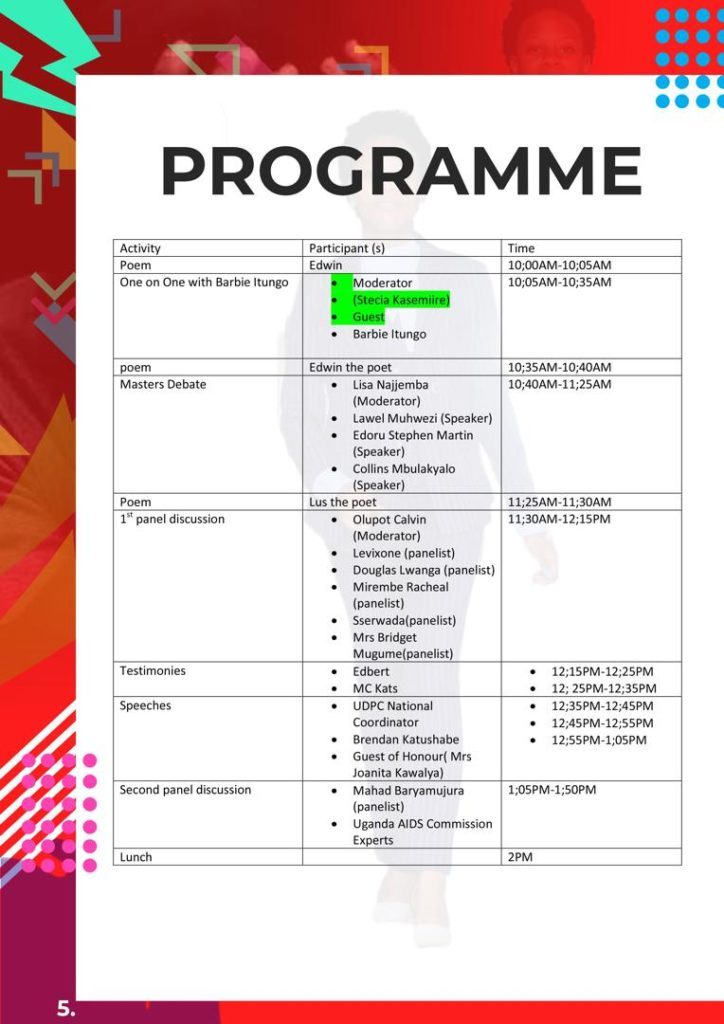 The event had been organized by the Brendan-UDPC Initiative, fronted by Brendan Katushabe, a third-year law student at the university's Kampala Campus and Deputy Minister of Information.
Nevertheless, as reasons for Barbie's predicament are yet to be unearthed, other celebrated figures that attended the event made it worthy.
This included iconic TV talent, Douglas Lwanga, Levixone, and veteran musician Joanitah Kawalya who was the guest of honor.
This is however not the first time the Mukono-based university is denying access to a public figure over unclear reasons. Two years ago, a Sheikh was supposed to have a meeting with Muslim students at the University only for the meeting to be blocked over uncertain reasons.