We all know the traditional fancy professions. Everyone admires to be a lawyer, doctor, engineer, pilot, an accountant and in some circles, even a journalist. This perception has had far-reaching consequences. Parents have therefore always pushed their children into taking up particular courses in school to become people of distinguished stature in society. This rendered a number of businesses uncool with Agriculture being one of those.
While these societal expectations have worked for some, it is also undeniable that many young people have found themselves in professions that don't rhyme with their intrinsic interests and natural abilities. A number of these "studied professionals" get stuck in non-fulfilling jobs for the majority of their lives while others simply become "unemployable" because of the failure to translate the academic achievement into practical output. Fortunately, the narrative is starting to shift as society is gradually waking up to appreciate practical nous over academic prowess. Agriculture is one previously uncool profession that is now increasingly receiving its due recognition.
Agriculture is indeed becoming cool. It is therefore no surprise that we are now seeing renowned professionals like Robert Kabushenga leaving high-level formal employment and taking to it as a sole livelihood. Agriculture-based brands are now sprouting up like never before. A case in point is Dante Commodities that is deeply entrenched in the sourcing, processing & supplying agricultural produce. Unlike most players, they have taken a unique approach of building a brand with strong presence. This has not only solidified them as a major player in the market but reinforced customers' belief & trust in them.
True to form, it is interesting to note that at the helm of Dante Commodities is a young man who doesn't believe in doing things the conventional way. "Instead of taking the obvious direction of seeking a job after school, I opted to follow my passion" says Mr. Emmanuel Luyinda – CEO of Dante Commodities. He further explains that while passion is key, it has to be backed by hard work & sacrifice. "You have to make the decision to forfeit the comfort of a job that guarantees you a monthly salary in favor of the hustle of building what you love from the ground, up". He however added that the basics from class have not been fruitless. "Education gives you the understanding of running your business professionally and sustainably. This is why we are breaking ground by investing in building a brand that commands respect and attention in addition to our core efforts of sourcing, processing & distributing produce". He adds that it is the small things that you do well that set you apart.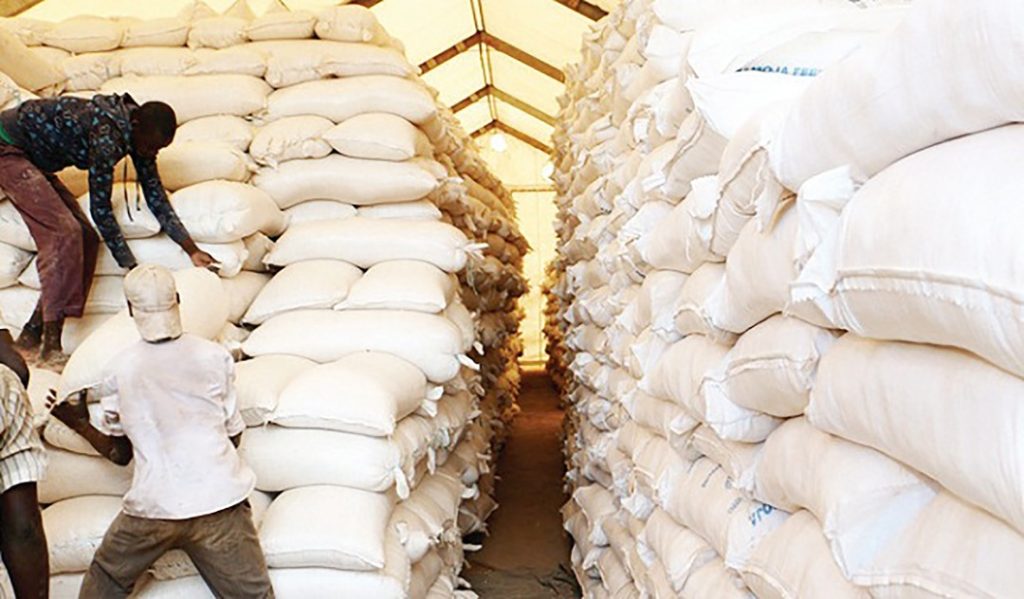 Dante Commodities deals in all manner of agricultural produce that they supply in big quantities to various clients allover East Africa. They boast of having supplied over 17,000 tonnes of grain so far. "We pride ourselves in our boundless capacity, promptness & quality-orientation. These are elements that we observe at all times as we serve our clients – big or small". Thanks to their credibility & spotless integrity, the company has benefitted from unconventional sources of capital like SACCOs & Investment clubs which have enabled them finance various grain contracts. In turn, this has also helped these sources to make a guaranteed return on their money injections.
With Dante Commodities as an example, the message is clear that young people ought to think outside of the white-collar box to build businesses & careers that are well-tuned to their natural skills and tendencies. Today we have shone the light on Emmanuel Luyinda who has made grain cool, tomorrow the light could be on you but you need to open your mind first.