This year's Kabaka Birthday Run, scheduled for July 3, 2022, at Bulange Palace in Mengo, Kampala, will focus on fighting HIV/AIDS as the event returns for its ninth edition.
This year's run was slated for April 13, but it was postponed as Kabaka Mutebi was in Europe.
The Buganda Kingdom and Airtel Uganda have today unveiled the 2022 Kabaka Birthday Run Kit with the theme "Ending AIDS by 2030 is an achievable possibility".
Speaking during the launch, Buganda Katikkiro, Charles Peter Mayiga said:
"We did not have a birthday run on his Majesty's birthday because he was not in the country, but he is now back. Therefore, he is pleased to wave off the runners on July 3, 2022, at 6:30 a.m."
Mayiga said the campaign against HIV/ AIDS requires behavioral change and the sharing of key information with the population.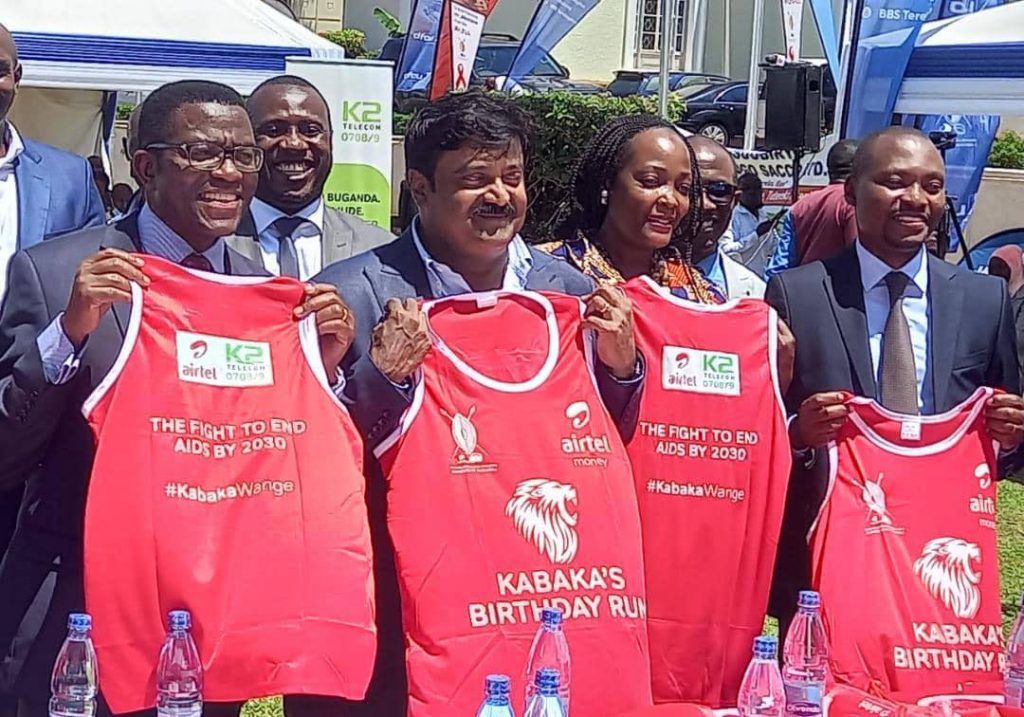 "We want to encourage those who are in their houses and disheartened to go to the hospital and get treated. I once spoke with a demoralised HIV Infected individual and assured him that taking medicine is easier than brushing your teeth which you have to do every morning," he said.
The run was started in 2014, focusing on fighting fistula and by 2016, enough money had been raised and given to Kitovu Hospital to help treat women with the condition.
In 2017, the run was directed at fighting against sickle cell, and as of 2019, proceeds totaling Shs550 million had been raised and given towards the fight. In 2019, the run was directed toward fighting HIV after Kabaka Mutebi was appointed the UNAIDS HIV/AIDs Ambassador. 2020 and 2021 were directed over the same.
Remy Kisakye, the Majestic Brands CEO said they have made visible progress over the years. She also appreciated Airtel, the official sponsor, for their support.
"We would like to thank Airtel Uganda for believing in us and walking with us on this journey. We began with 1,000 runners in 2014, but now we have made 80,000 kits," Kisakye said.