Police in Kampala has arrested a man in connection with vandalism and stealing from motor vehicles.
Following a public outcry about the rampant theft of car parts in Kampala by thugs targeting motorists in traffic jam, especially in areas of the Clock tower, UBC Roundabout, and Buganda Road, police say that they engaged their CCTV team at National Command and Command and Control Centre (NCCC) Naguru to assist in locating and netting down the leader of the vandalism gang.
The Deputy Spokesperson of Kampala Metropolitan Police, ASP. Luke Owoyesigyire, said that police had received several reports of vandalism from motorists, especially those in traffic jam and those that are often parked in the city, yet these stolen parts are expensive.
He said the CCTV team had resolved to review all these isolated cases of vandalism and come up with a standard security solution to this vice.
Owesigyire disclosed that with the help of CCTV cameras, the investigators could identify the registration number of the motorcycle used by the suspects.
They were ahead to arrest a one Ssebuuma Anthony and impounded a motorcycle registration number UEZ267P Bajaj Boxer Red in color that was used in committing the crime.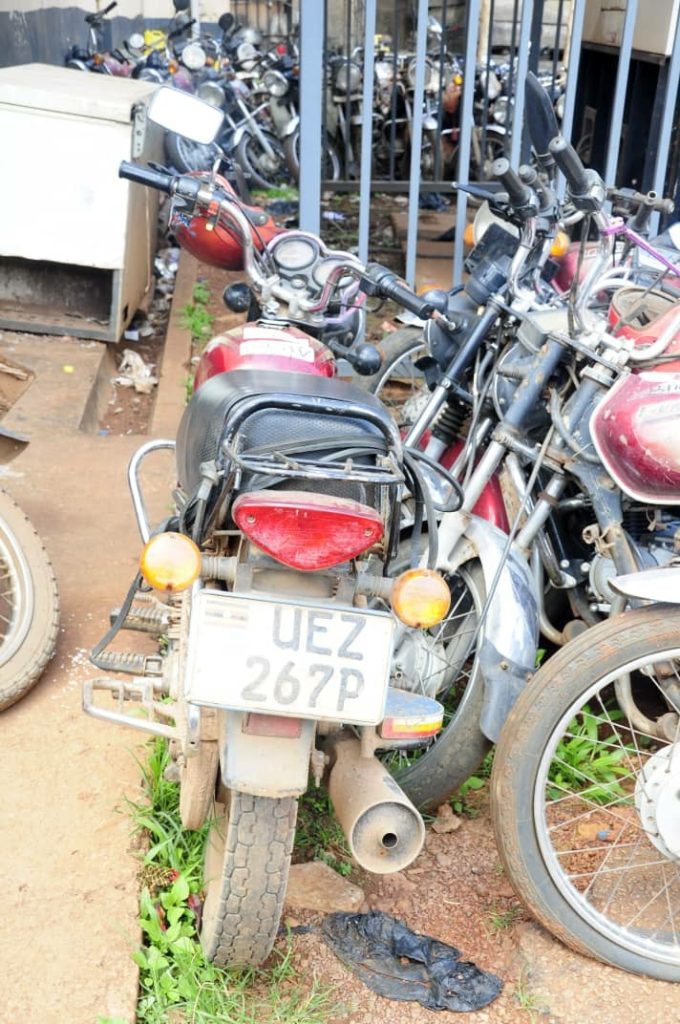 "The suspects were monitored disguising themselves using a bodaboda as they timed their prey and later seen fleeing the scene heading to areas of Kiseka Market," reads the police statement in part.
It adds, "Sebuuma narrated to the officers how he came from Mbalala-Mukono in February 2022 to receive medication from Butabika. He met his colleague, called Matthew, who recruited him into the vandalism business. He then agreed to be recruited into this theft venture for quick gain."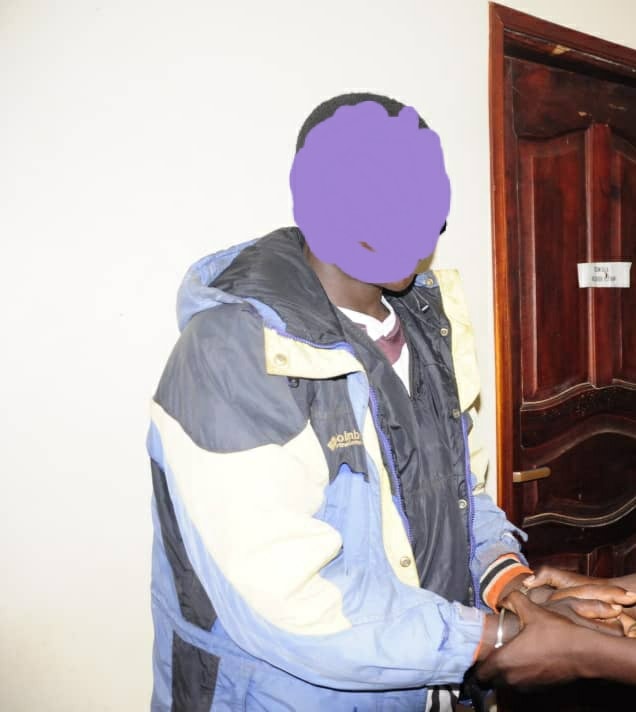 According to police, Sebuuma confessed to stealing the first vehicle grille from a Toyota Fielder in Kitintale.
"Their next mission he recalls was from a Mercedes Benz in early April 2022 at Bugolobi until he was netted after vandalizing a Toyota Harrier along Kampala Road," reads the statement.
The suspect is currently detained at CPS Kampala pending court.