After months, of avoiding each other's space whenever in public and not sharing photos of them happily together, singer Hajjara Namukwaya, better known as Spice Diana, and Sheebah Karungi, have finally ended the rumors about their beef.
Last evening at Spice Diana's 'Star Gal' EP release party, which was organized in Munyonyo and Sheebah attended, the two divas confirmed to their fans that there is no beef between them after the self-proclaimed "Queen Karma" stepped on stage midway through Spice Diana's performance and the two made up.
While the two were on stage, Spice thanked Sheebah for honoring her invitation and also thanked her for inspiring women.
"Sheebah, thank you for coming, and thank you for fighting for our industry, and thank you for being one of my mentors," Spice Diana told Sheebah.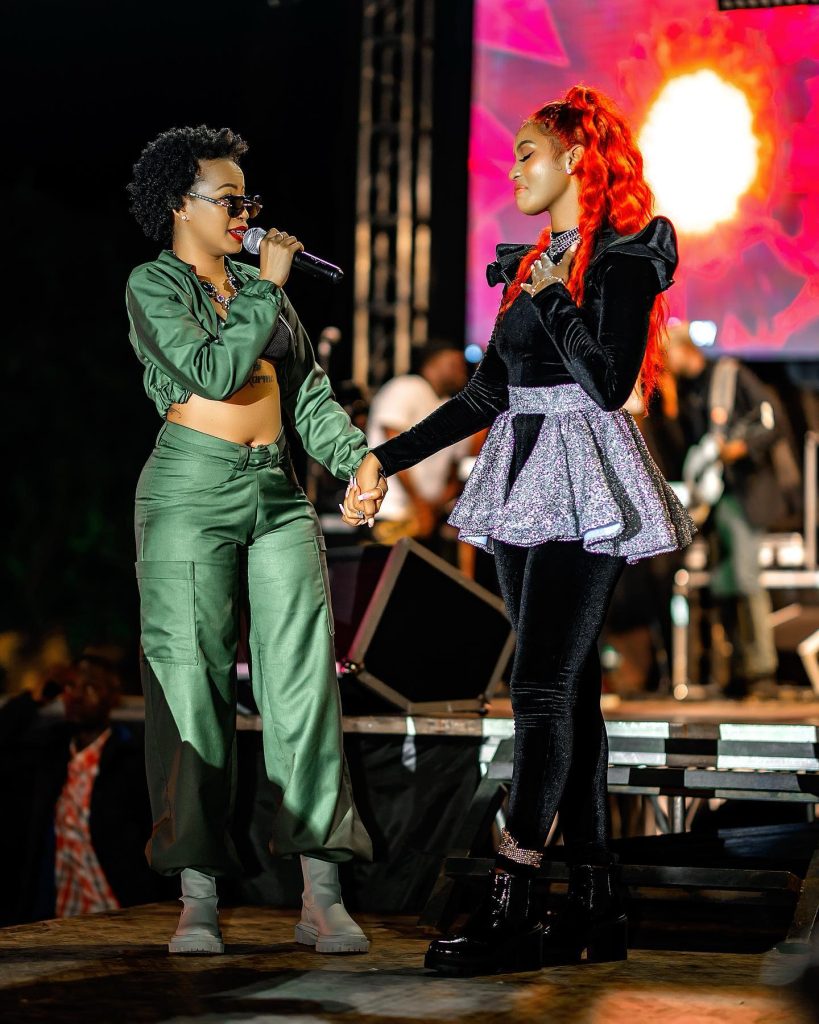 Spice added that Sheebah has always been her mentor, but the media had painted a bad picture of their relationship.
In response, Sheebah said, "Congratulations, this is beautiful. For me, moments like this as a woman make me so happy because I am a feminist and not a fake feminist but a real feminist so I really love moments like these I came here to tell you that I see you, I respect you, I respect your hustle."
Sheebah further told Spice that female musicians were intentionally divided by males in the industry, but they are now standing together to stop that from happening again.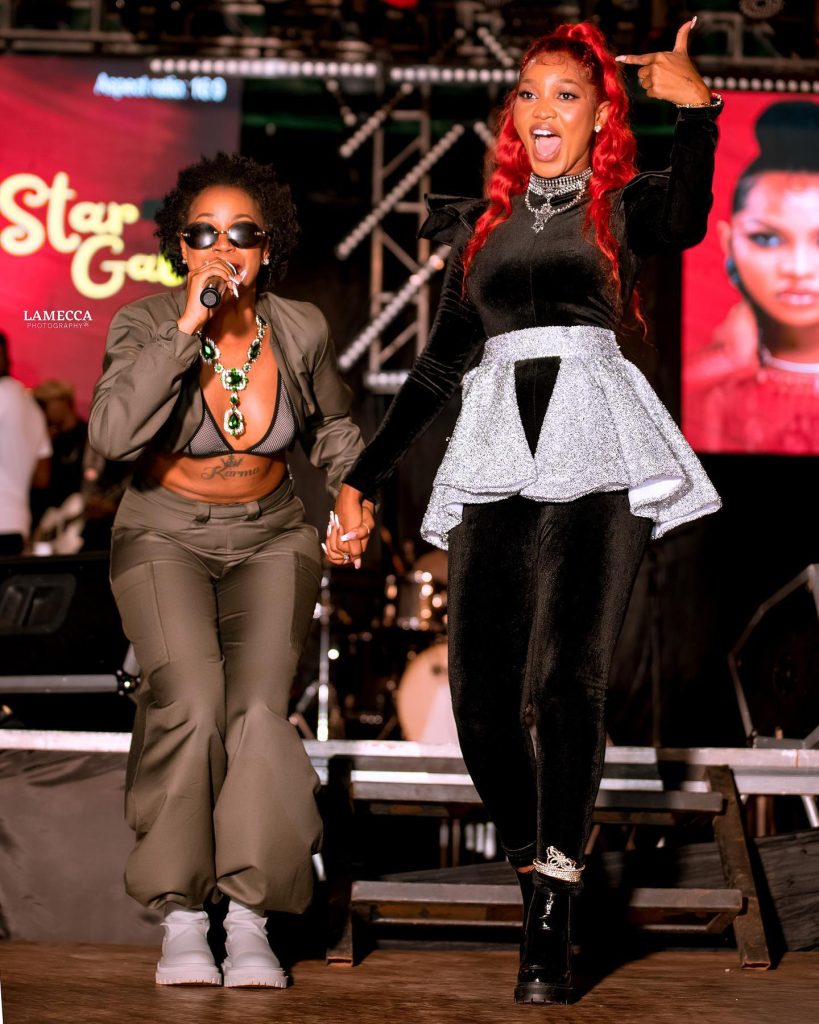 "I came here to tell you that I know the males in the industry started dividing the females in the industry so that they can keep winning, but now they can't do that again. We're going to unite together and support each other. Everybody's here for you, I can't wait for the day to do anything you'd want me to do for you, I am here. The female future is now," Sheebah said.
Meanwhile, last year, there were allegations that Spice and Sheebah were beefing. This was after the fans of the two divas started attacking each other on social media.
This forced Spice Diana, to post on her official social media pages begging Sheebah to ask her fans to stop attacking her every time, but Sheebah ignored Spice's pleas and the Sheebaholics continued with the attacks.
And whenever the two celebrated female musicians in the country were asked about their relationship, they often dodged the question.