As Ugandans, we are used to seeing President Yoweri Museveni keeping his mask on all the time.
Museveni left Uganda for Rwanda yesterday for the 26th Commonwealth Heads of Government Meeting (CHOGM) in Kigali. It was also the first time he was in Rwanda in five years as Kigali-Kampala relations improve. He received a heroic welcome as crowds stood by the roadside to cheer his arrival.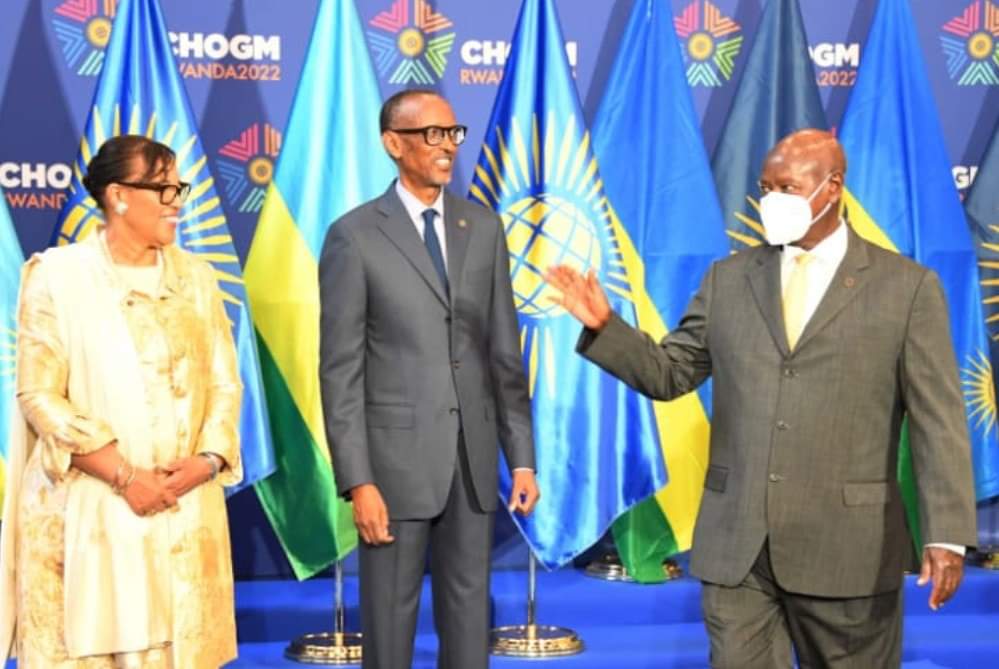 According to photos from the meeting, Museveni seems not to want to give COVID-19 a chance to attack him as he is the only leader with a mask at CHOGM.
Clearly, Museveni doesn't take chances as he has continuously stated that COVID-19 is still here with us.