Veteran playwright, actor, director, and lecturer Philip Luswata is one of the most recognizable faces and names in Uganda's theatre and arts.
Luswata is mostly credited for his pioneering role in Uganda's standup comedy genre, where he started Theatre Factory many years ago, which gave birth to almost all the outstanding comedy outfits we have today.
Matooke Republic interviewed the experienced actor about his upcoming new play, "Shame on Your Hand."
What is the motivation behind the play 'Shame on Your Hand'?
I am a keen believer in the opinion that theatre is made by those so disturbed that they have no words to self-express but to demonstrate in whichever other way is available to them. For some time in the past, theatre in Uganda served this very necessary ingredient of 'disturbance'.
More recently, unfortunately, the theatre has become simply exhibitionist at best and largely lacking in substance and motivation. Many chose to cease to participate in it, but this hasn't taken away the disturbance in our heads.
My main motivation is to get back into the practice of shedding my disturbances and probably, in the process, motivate others to return. This should bring competitive theatre back into the hands of those who should hold it.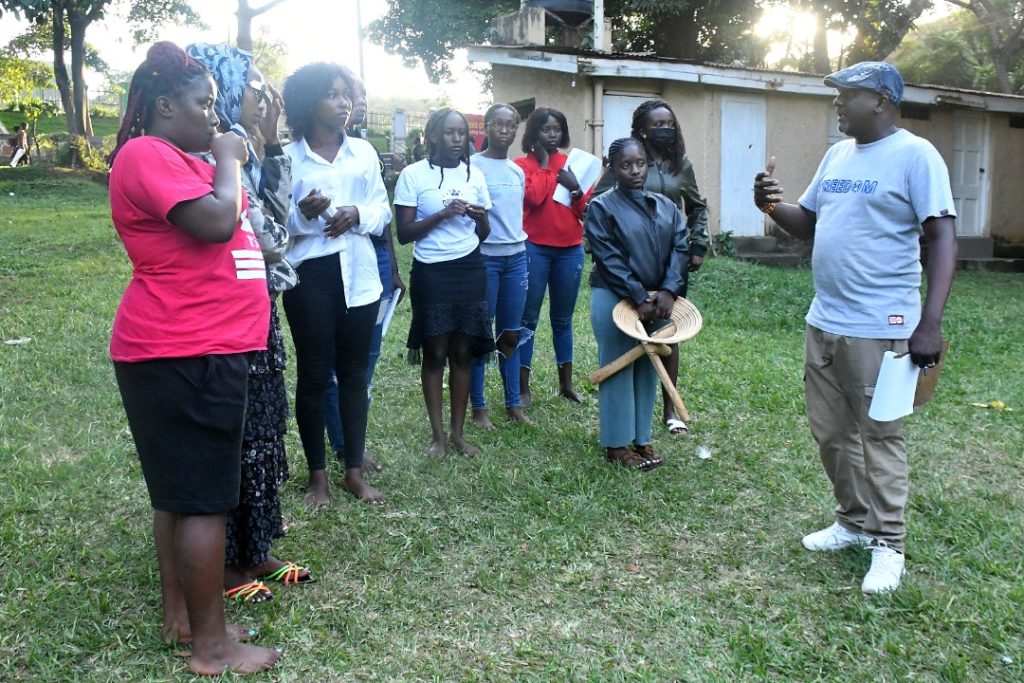 What is the relevance of the title 'Shame on Your Hand' in contemporary Kampala/World?
Be a man and see just how much your hand gets away with in Kampala. Recently, my sister in art, Sheebah Karungi, had an entitled fan shove his hand up (or down) her skirt as she prepared to perform for him. The toughest action a woman, with so grand a stature as Sheebah, could take was to present it honestly to the court of popular opinion and no further. Imagine how many 'hands' are doing similar and worse things to so many less powerful girls and women out there and getting away with it in the same way. I believe. Shame on those hands.
What are the main thematic concerns presented in this production?
My favourite line in this play answers this best. It is a line I picked up from my friend and committed theatre activist in Rwanda, Hope Azeda. The stories of women "aren't always pretty and they don't always end well. They hurt to say and they hurt to hear. Yet we still tell them because we can see that beauty exists in both darkness and light. " These are the stories of women…
Who is this play's message targeting?

By design and content, this is a play that will appeal to an adult audience, but with strong crossover potential for adolescent girls who will recognize themselves in the challenges, upheavals, and triumphs of the most youthful characters and actors. It specifically shouts out to men, who raise and court women, and the women who every day experience what it means to be a woman in this world.
What should the theatre lover be drawn towards?
We have invested ourselves in a total and honest theatrical experience. We present a youthful and energetic cast of women in a mix of dramatic expression, music, and dance – ingredients that have been missing for some time from our theatre. The biggest pull, however, should be my collaboration with music scholar, composer, and conductor, Branco Sekalegga.
We will get to experience the result of collaborative art. I am also particularly proud of my partnership with the youthful Sharon Atuhirwe as co-director of the show. She guarantees delivery of the feminine perspective of the story we present.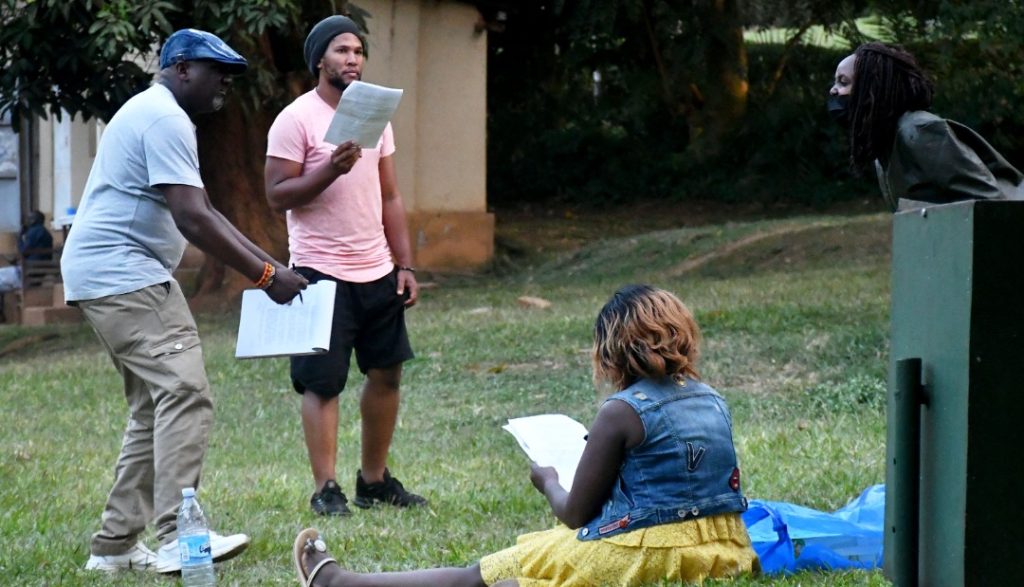 When is it screening (Staging)?
"Shame on your hand" will be staged first to an audience in Gulu on the evening of August 12, 2022. The venue will be announced. We, being keen believers in the sanctity of the National Theatre stage, choose to seek such community endorsement as we are in Gulu before the play is staged at the National Theatre.
This will be from the evening of Friday, August 19 through the afternoons and evenings of Saturday and Sunday, August 20th and 21st, 2022. As part of our Corporate Social Responsibility, the play will be made available to high school students and students of theatre and performance art in the afternoon (2.30 PM) of Friday 19th at a discounted rate.
To attract as wide social representation as possible over this short showing period, we plan to dedicate the 2-afternoon shows on Saturday and Sunday (2.30 PM) to the Luganda-speaking audience with the same cast.
How much is the entrance fee?

We do hope that the audience will be in a position to compensate the creative team a humble Shs30,000 for the experience and questions they will leave enriched with.