Deciding on what means of transportation in a destination like Uganda has an impact on your travel experience. There are many options of getting around Uganda and include public transport. While public transportation is common, Uganda car rental offers an excellent option for those who want to experience something unique.
Among the trending new ways that car rental agencies offer is the concept of hiring a car with a rooftop tent to discover Uganda's unique destinations including national parks and game reserves. Hiring a car in Uganda for a safari makes travel very flexible as you explore the Pearl of Africa unlike public means.
Getting around Uganda for the first time can be challenging. First, you have many options at hand to choose but not all of them may suit your travel demand. In this article, we bring you a complete guide to rooftop camping in Uganda.
Decide on the rental car company/agency to deal with
There are many car hire service providers in Uganda to deal with and choosing the best can be challenging. To get the best car rental company to hire a rooftop car requires you to conduct thorough research. Spend more time researching on different car rental companies online or ask your colleagues who could have traveled to Uganda before and see what their recommendations are like.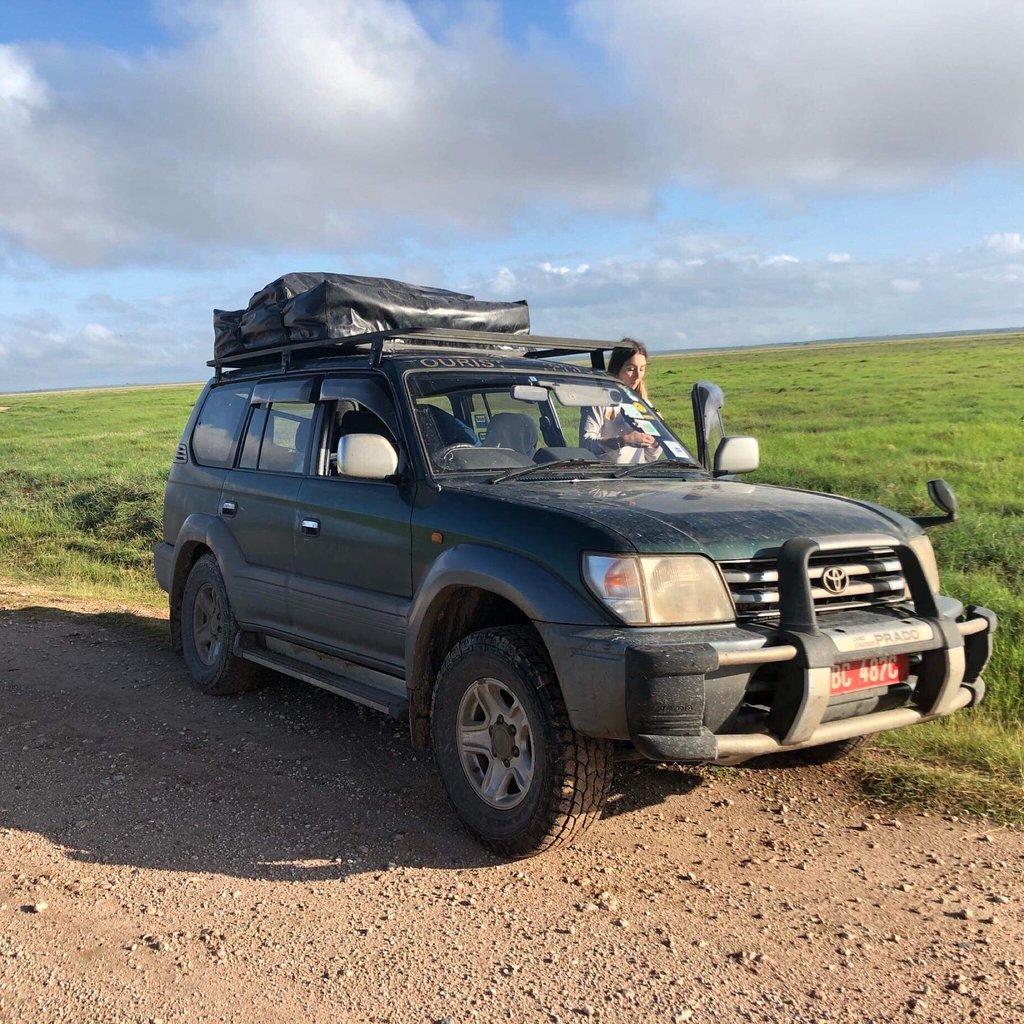 What do I need to hire a rooftop car?
A valid driver's license and credit card are some of the essentials you need to hire a rooftop car for your camping safaris in Uganda. Every car hire agency has its own policies that must be observed when renting a vehicle. To be certain about the relevant documents you should present when hiring a rooftop car, it is important to email/call directly the company and inquire.
A valid driver's license is an essential document you may need to be allowed to rent a car. It is one tool that proves that you are a legal driver and it also gives the company an idea on what your driving experience is. An active credit card maybe required depending on the company and it should provide a perfect match with name on your driver's license.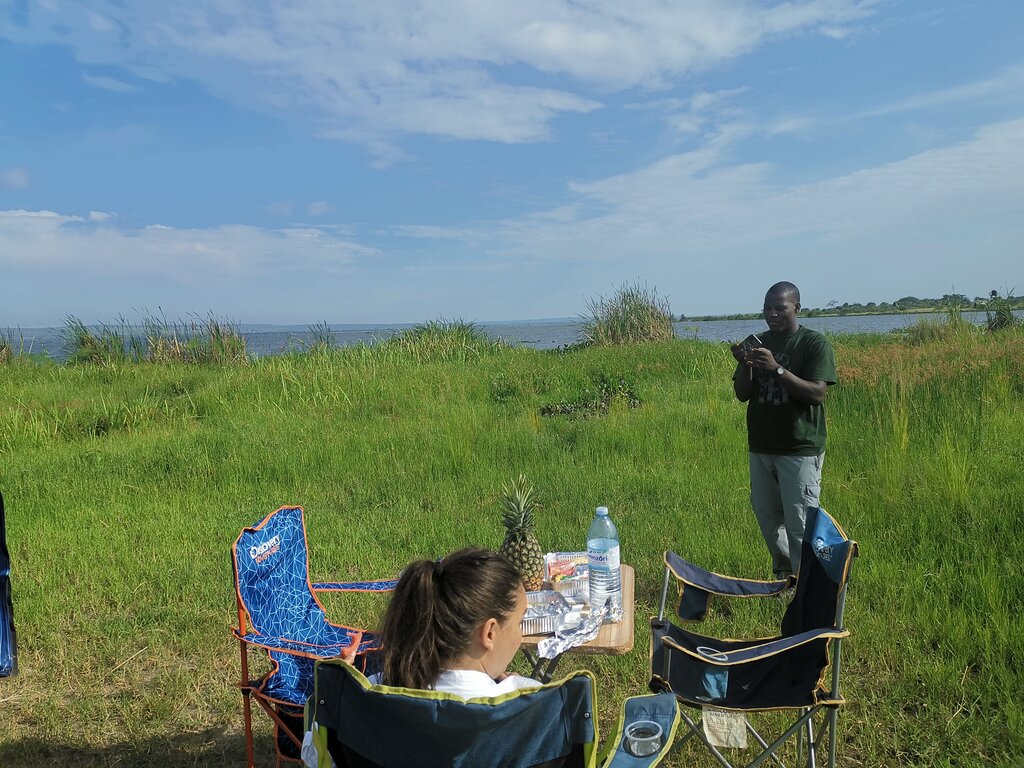 Know the features you need in a rooftop rental car
When renting a car in Uganda or any destination, the features you need must guide you in getting the best rental option. There are many amazing features to look at and include car seats, a GPS, size, the quality of the tents & capacity, model and more. You must choose a rooftop vehicle that suits your travel need and offers an ultimate comfort to everyone while on a road trip.
Research & compare rental car rates online
There is a long list of car hire companies online and you can go through the different options. Take a look at the numerous available options and narrow down to one you feel is the best. By taking a look at many options, it allows you company prices and if they come with some amazing offers. Also inquire about the additional costs the company charges clients. Make a comparison on the price and the features that come with it.
Rent a car early
Car rental companies do have limited vehicles and during the peak season, the demand is high. To place you on a safer side, you must book your ride before visiting Uganda for actual camping tour. We recommend you book your vehicle at least 3 to 6 months to safeguard you from stress of booking a car on the last minute. Yes, there are cars to hire at the airport but the rates are slightly higher than if you rented a vehicle outside. When hiring a car, make sure that you thoroughly read the terms and conditions of the company.
Inspect the vehicle before you drive it
Before hitting the road to any part of Uganda, don't forget to inspect the car you will be using. Record every kind of damages on the vehicle and let the company know about them. Failure to do so may mean a cost on you even when you didn't cause any of them.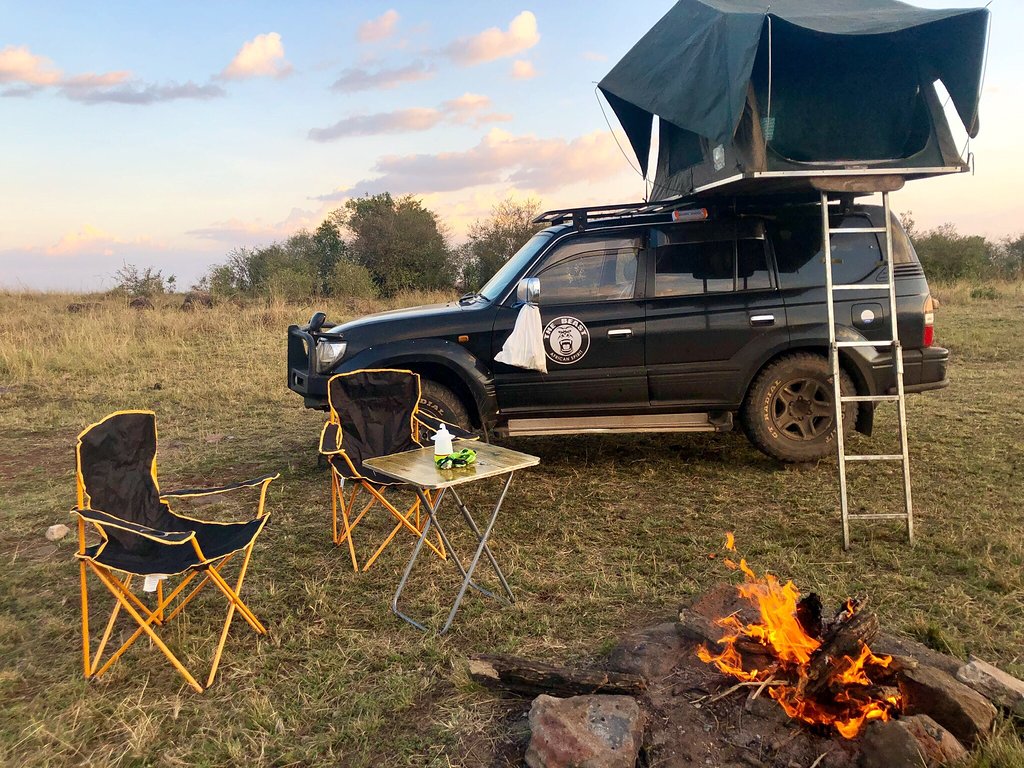 Insurance
When opting for rooftop camping in Uganda, we recommend hiring a car with insurance cover. Amazingly, all our rental cars are comprehensively insured and this means, you are safe from some costs that you may not be prepared for while on a road trip in Uganda.
The destinations
A 4×4 rooftop rental car is recommended for your road trips in Uganda. This is considering the nature of destinations you plan to explore. Uganda features rugged savanna, forest-dominated destinations and some parts are mountainous. The top destinations to visit for camping tour using our 4×4 rooftop cars with a tent include Kidepo Valley National Park, Lake Mburo National Park, Ziwa Rhino Sanctuary, Semuliki, Bwindi Impenetrable National Park, Kibale NP, Lake Bunyonyi, Murchison Falls National Park, Queen Elizabeth National Park, Mgahinga N. Park, and many others.