Police in Jinja has arrested and detained over 20 Arsenal supporters for holding an "illegal" procession celebrating their team's victory against Manchester United last night.
Last evening, Arsenal beat Manchester United 3-2 at the Emirates Stadium to go five points clear on the top of the English Premier League table
Earlier this morning, jubilant Arsenal fans in Jinja city decided to hold a procession for their victory, however, police intercepted the group that was driving in a convoy of about five vehicles as they attempted to join Iganga Road from Main Street.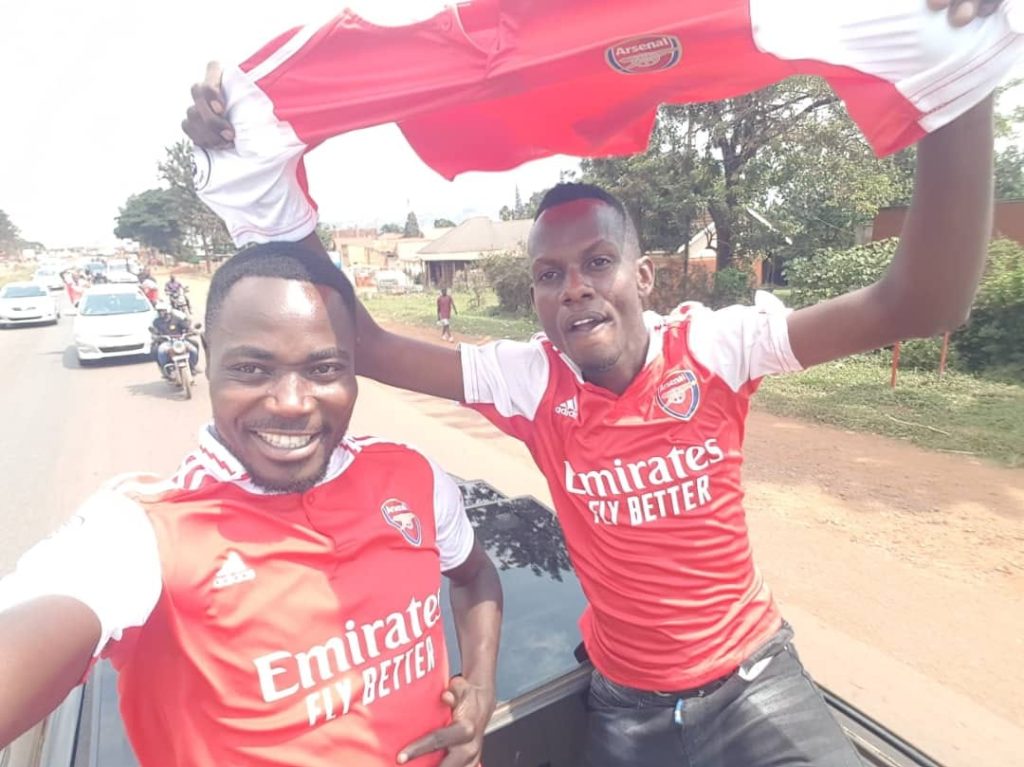 They have been detained at Jinja Central Police Station.
Any person that takes part in an illegal assembly commits a misdemeanor and is liable to imprisonment of one year, upon conviction.