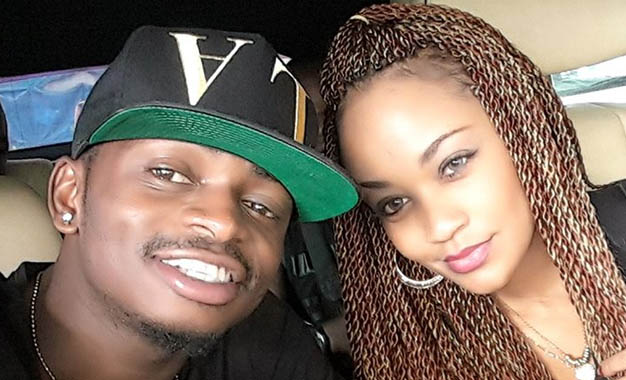 Socialite Zari's baby bump has started showing. The singer got pregnant for Tanzania's top star in early December.
Zari posted an x-ray scan of her womb in mid-January indicating that she was five weeks pregnant. Diamond shared the image adding that he was eagerly awaiting the birth of Chibu Junior.
The Tanzanian singer posted a photo montage of him and Zari on their return to TZ and captioned it; "Kileee Kinaanza Kumharibia mtu Mavazi", which means "That which makes her clothes not fit."
Zari is wearing a body-hugging grey dress in the photos that reveal her growing baby bump.
Zari has three boys from a previous relationship with self styled tycoon Ivan Ssemwanga.
Check out the photos.