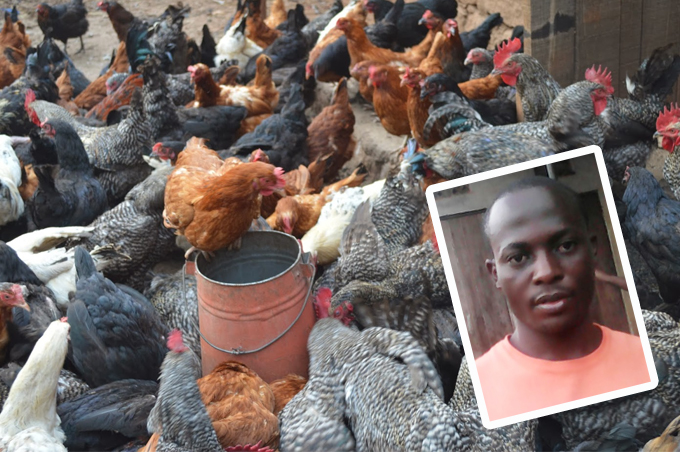 Joining Kyambogo University in August 2012 to pursue a degree course in Procurement and Logistics Management, 23-year-old John Sserunkuma, born in Bumbaja village in Buikwe district knew time was up for him to play "mummy's boy" as he had done all his life up to this point. He figured his parents would not provide the flashy things—smartphone and fashionable outfits, for example—so he sought to create the means to provide these things for himself. With knowledge he had acquired through basic computer training, he thought he would set up a video library to finance the good life. That plan suffered a stillbirth after he discovered he required capital of approximately Shs2.8 million. He sought alternatives, and while at it, an idea hit him; his older brother had bought one acre of land in Sonde (after Namugongo), but it was land he had no immediate plans of using. Sserunkama reached out to his older brother and asked to lease the land from him, with the younger man's plan being to start rearing birds on it.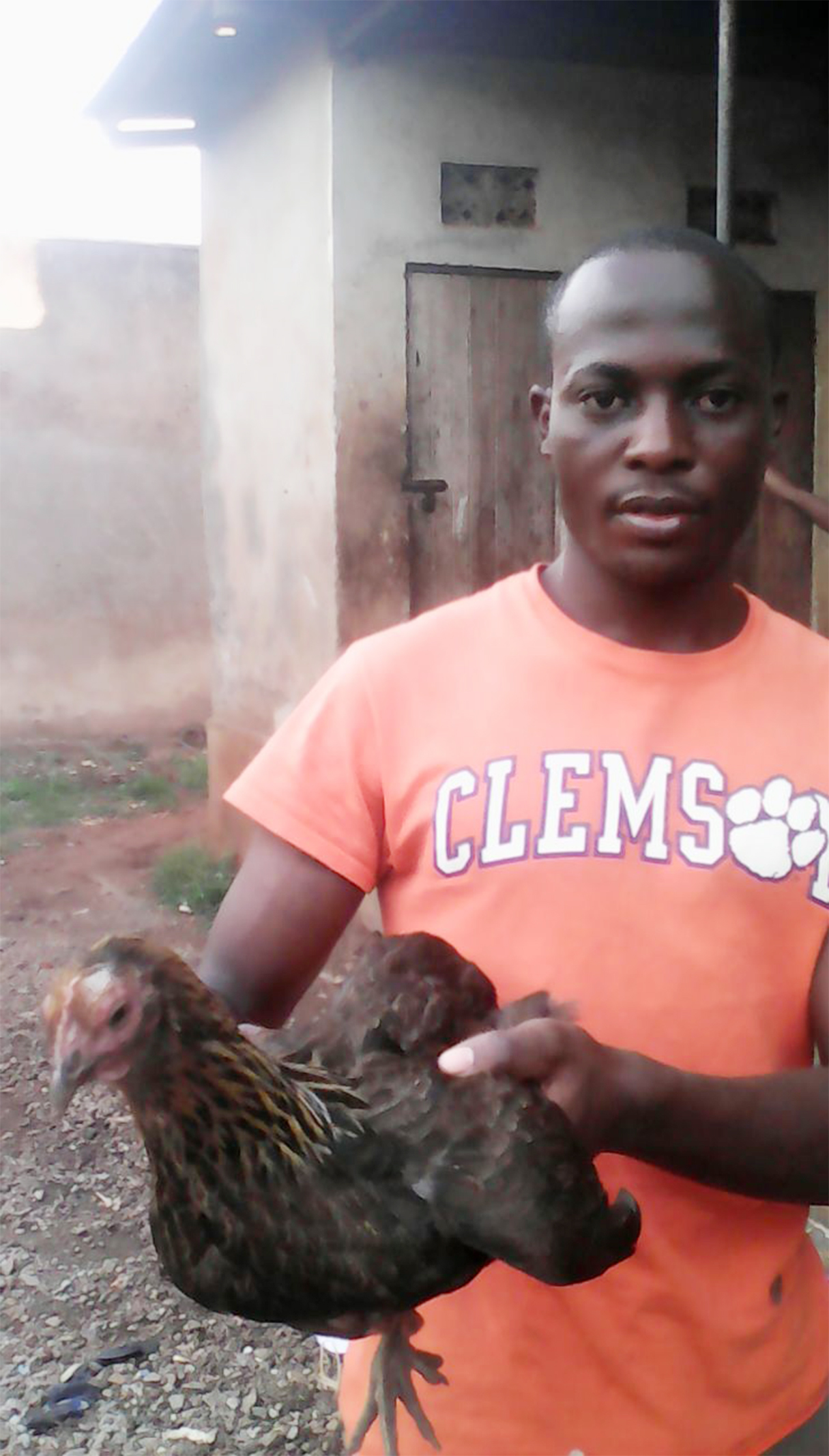 With four hens acquired at Shs10,000 each and a cock at Shs15,000, Sserunkuma's journey as a small scale poultry farmer began–in 2014. To keep costs in check, he kept the birds under free range system, rearing local breeds on which he says he only needed to spend on vaccination medicine every after two months. After slightly over a year Sserunkuma's project had accumulated to more than 100 birds which he sold to the nearby towns of Namugongo, Kyaliwajjala and Kira for a tidy profit; the hens going for Shs20,000 to 30,000 while the cocks sold for Shs40,000.
Big set back
His joy, however, was shortlived, as the birds he hadn't sold were attacked by an unknown disease which killed them all. Sserunkuma did not give up. The setback only inspired to go out in search of more knowledge about poultry farming, and armed with this information, set out to start his farm afresh. It was while still mobilising capital that Sserunkuma, now out of university, landed a job as a Returns Manager at Red Pepper. With a bit more financial freedom, he restarted his poultry journey in August 2015, only this time he opted for rearing kuroilers. "These kinds of birds are disease-resistant and have a faster growth rate compared to the local breeds," he says in explaining his choice. With a modest investment of Shs350,000 to set up a wood poultry house and buying other requirements like feeds, drinking and feeding cans, he was ready to go. With a further Shs200,000 investment, he bought 30 birds. He got two relatives to run the farm, owing to his limited availability during the week. Sserunkuma the poultry farmer had been reborn.
Decent earnings
A little under a year later, Sserunkuma now has more than 100 birds and he says he sells some weekly making about Shs140,000 after meeting all expenses at the farm. That is not to say the venture is free of challenges. The main obstacles to his farm's growth, according to the young farmer, include ignorance of his workers about the business, high incubation costs since these types of birds cannot hatch their own eggs and the high costs of feeds. "For them to grow fast you have to put a variety of ingredients like shells, silverfish mainly that from Kenya which is sold at 7k a kilo and 5k for that from lakes of Uganda but it has less nutrients," he says. He might still harbour a desire to find that job that perfectly fits with what he studied at university, but what is more important for him now is to establish another poultry, purchase his own food machine mixer to reduce on the food costs and purchase a grain milling plant and start making his own feeds.