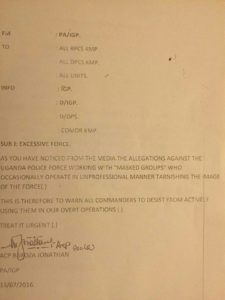 In a letter, a copy of which has been seen by this website, addressed to all station heads, Baroza cautioned the commanders against using the 'masked groups' accusing them of 'occasionally operating in unprofessional manner that tarnishes the image of the force!' "This is therefore to warn all commanders to desist from actively using them in our convert operations," Baroza's letter read in conclusion. However, it should be noted that the same officer was recently pinned by the leader of the 'masked stick wielding men' Mr. Moses Mayanja as their recruiting officer. Mayanja who leads the group code-named "Team No Sleep" is said to be a former guard in Iraq under the US Army base. On his return from Iraq, Mayanja is said to have been hired as a private driver by Baroza and the two became very close.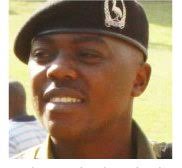 Mayanja is said to have established the 'Team No Sleep' group of masked kanyamas and reports indicate that the men directly report to Mr. Baroza for guidance and funding. Police mouthpiece Fred Enanga told the media recently that the masked operatives were hired by police as informers and volunteers. Enanga however noted that some of 'their' actions towards opposition leaders are atrocious, unprofessional and condemnable. We equally find Baroza's latest letter condemning the same men he recruited and facilitates a serious case of double standards that comes off as unprofessional and condemnable!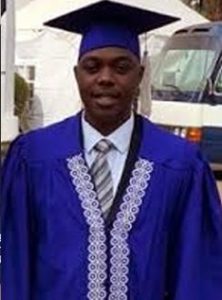 Mr Baroza skipped two ranks to the rank of Commissioner of Police earlier this year and he is among persons whose promotions are under investigation in the IGPs office.
In what seems to be a clear U-turn, police boss Gen. Kale Kayihura's assistant- CP Jonathan Baroza has written to police commanders warning them against using 'masked men' in any of the force's overt operations.