Diamond and Wema Sepetu's romantic relationship could have ended years ago but the two are still tight, they are much closer than most people imagined. Diamond left Wema Sepetu and hooked up with Zari Hassan, Wema's inability to have a child was thought to be the reason why Diamond split with her.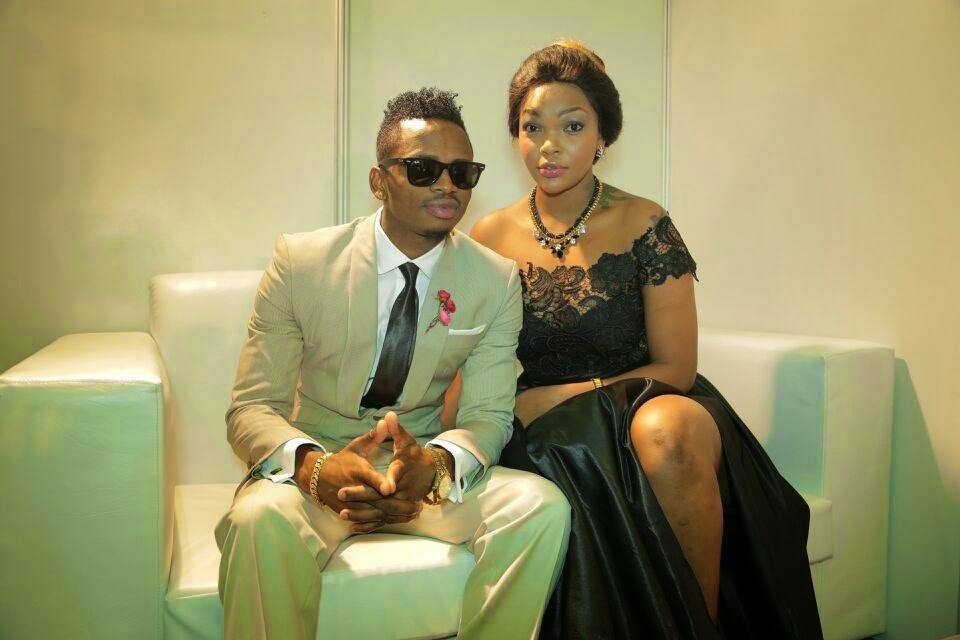 Even though they broke up years ago, 'Marry You' hit maker and the former Miss Tanzania are still tight than most people thought.Speaking on Clouds FM's XXL show, Diamond opened up about his closeness to Wema Sepetu and her input in his recently launches Chibu Perfume.
The Tanzanian superstar revealed that he talks and meets Wema Sepetu on a regular basis without paparazzi catching their glimpse.
Diamond explained that he sometimes talk business when he meets Wema, he disclosed that Wema Sepetu was the one who came up with the selling statement – 'The scent you deserve' for his Chibu perfume.
"Mimi na Wema labda watu hawajui sisi tunaongea sana wakati mwingine tunakutana tu sana lakini sio kwenye media. Tushakuwa kila mtu ana mahusiano yake tofauti yeye ana familia yake hata ukiangalia katika Perfume yangu lile neno 'The scent you deserve' alilitoa Wema" said Diamond.