They say you can't teach an old dog new tricks, but that saying doesn't apply to human beings. At least not to President Yoweri Museveni.
The president has joined the selfie sticks bandwagon and the opportune moment to show how tech savvy he is was at the Commonwealth Youth Ministers' meeting at the Commonwealth Resort in Munyonyo this Teusday afternoon.
Visibly amazed by the selfie stick, Museveni took several shots and the pictures that are now trending were shared by his Press Secretary Linda Nabusayi Wamboka.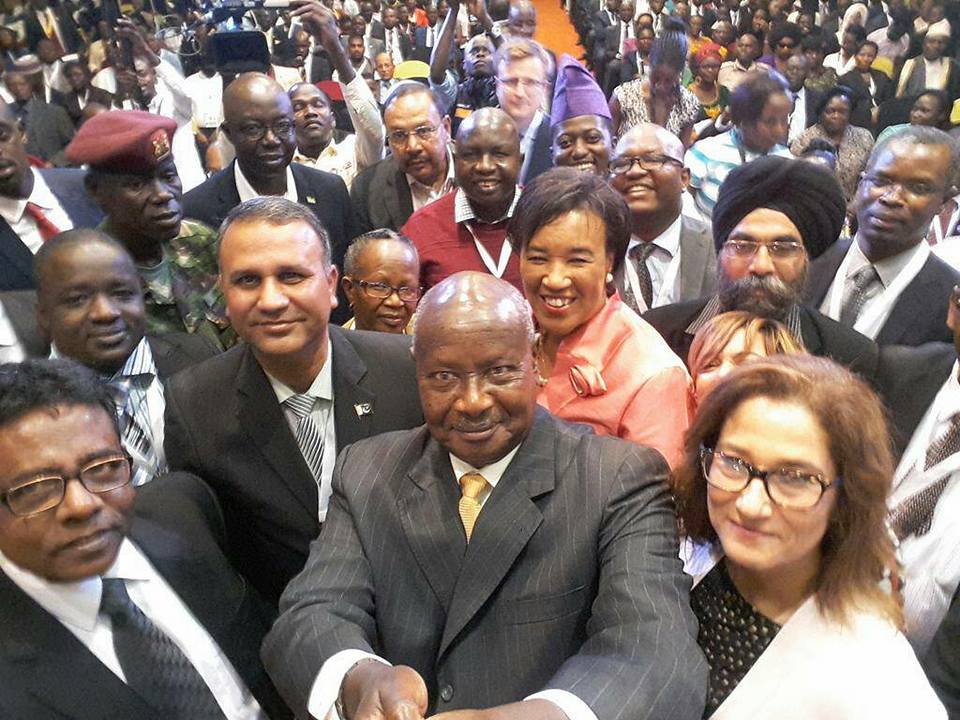 This is the second selfie President Museveni is taking. In 2014 he took a selfie at a Vision Group event and it went viral after he posted it with the caption.
"I have over time received numerous requests from our young people for a selfie, and I dedicate this to you, to the online community and to all my followers."
Now 72, President Museveni has shown that he is still in touch with some youthful trends. Little wonder MPs representing his ruling NRM party want to amend the Constitution to lift the upper presidential age limit from 75, to allow him to contest in 2021.