Earlier this week, photos of MP Col. Ibrahim Abiriga urinating at the ministry of Finance face surfaced on social media.
Abiriga who is one of the MPs at the forefront of the controversial bill to amend the Constitution to lift the Age Limit for a presidential candidate from 75 years to allow President Yoweri Museveni to contest in 2021 has been summoned by the Chief Magistrates court of Buganda Road to defend himself over allegations that he urinated outside the Ministry of Finance.
Photos showed Abiriga wearing his trademark yellow outfit, easing himself as a cop assigned to protect him over the age limit bill kept watch by his yellow VW Beetle car.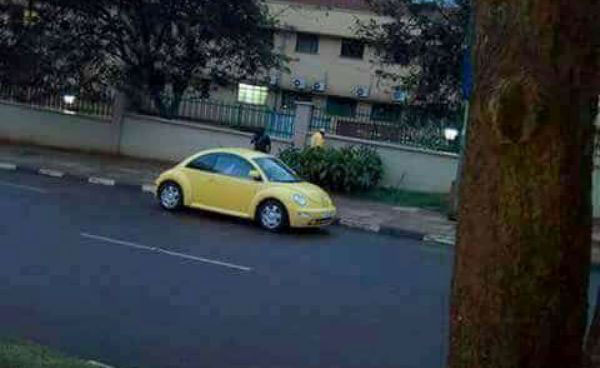 Abiriga admitted that he actually urinated at the premises of Ministry of Finance, just a few meters from Parliament, because he was "badly" off.
"I urinated because I was badly off. I wonder why people are spreading it all over Internet and Whatsapp, yet I was answering nature's call!" he said.
Abiriga will answer charges for "committing a nuisance by easing himself in contrary to the Local Governments (Kampala City Council ) Maintenance of Law and Order Ordinance, 2006.
He is expected to appear in court on October 6.