They say nothing brings people closer than having the same foe. Well, when the perceived foe's camp is on fire, victory chants are heard on the other side! This is the case for socialite Don Zella, who of late turned to be Zari's nemesis!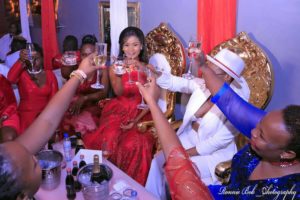 After Zari announced that her relationship with Diamond Platnumz is over, Don Zella reacted in a very sarcastic way. She posted on Instagram stating that God was fighting Hamisa's 'battles'.
"My missa God is with u fighting yr battles continue praying love u sooooo much", she posted accompanied with photo of the video vixen.
Hamisa, Diamond's other woman whom he sired with a baby boy became Don Zella's business associate last year. She headlined Don Zella's 'Gal Power Party' that rivalled Zari's 'All White party'. Both parties were held on the same day, a few metres apart.