Bushrah Namirimu, a former Luganda news anchor at NBS TV has left the Kamwokya based station for greener pastures. A reliable source reveal that Bushrah has joined the Ministry of Agriculture, Animal Industry and Fisheries as the senior public relations officer.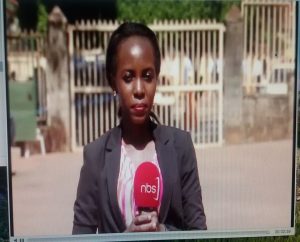 Bushrah started as a Luganda news anchor at the station and later elevated to host 'Farm and Garden'.
A few months back, Bushrah asked her fans and followers on social media to watch out for 'something big' coming soon. Well, here you have it.