As the Royal Wedding was taking place millions of miles away, just in our own backyard, another fairy-tale marriage ceremony was underway. South Africa's First Son, Randile Ramaphosa, together with mother, Hope Ramaphosa, relatives and other top delegates celebrated the union with Amama Mbabazi's niece, Bridget Birungi.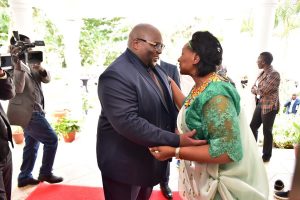 The 'Okushaba' ceremony was held true to cultural norms as the groom was welcomed to the home of the wife-to-be.
According to sources, Bakiga elders received the in-law as and served them with Enturire (a local sorghum brew) to set the pace for the negotiations.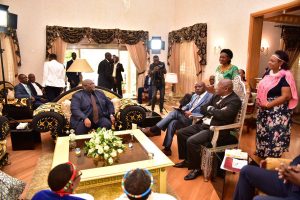 "Andile was however fined with a goat for having spent nearly 10 years cohabiting with Bridget during which period they got a two-month-old baby girl. After paying the fine, the Ramaphosas were served with another local brew known as 'entakyweera' which among the Bakiga is served to bind a relationship", IntelPost reported.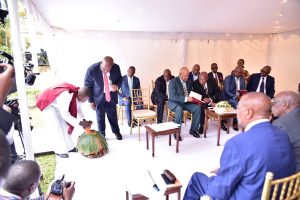 When the family asked to pay dowry, Amama rejected saying their daughter is not a commodity. However, the word dowry was replaced with a Rukiga word 'Enderabaana'. Andile's family gave five cows and the same number of goats.
The give-away ceremony (Okuhingira) will be held in August 4. Congratulations!