Veteran journalist Andrew Mwenda has lauded the government for implementing the newly introduced OTT tax and 1% excise duty tax on mobile money transactions. He called upon Ugandans to embrace the tax as it will enable government raise funds to provide necessary services to the population.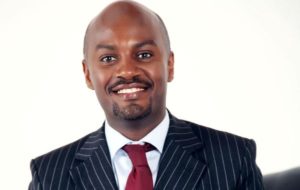 "The very Ugandans complaining against this tax are the same people who constantly demand a large basket of public goods and services to be provided freely and/or very cheaply to every citizen by the state – education, healthcare, security, clean water, electricity, justice, agricultural extension services, roads, schools, hospitals, bridges, etc. If Ugandans don't want to pay taxes, how do they expect the government to fund all this?"
Andrew explained that the taxes enbale URA to widen revenue sources which reduces the debt, loans and donor aid burden.
"For many years the state has relied heavily on a few local businesses and foreign aid to fund the budget. This led to a situation where the state listened to donors instead of citizens on matters of public policy. When donors cut aid in 2012 over the anti homosexuality act, a law most Ugandans supported, the government avoided the hard choice of increasing taxes; deepening and/or broadening the tax base and went on a domestic borrowing spree. In just five years, domestic debt has grown to Shs12.5 trillion", he stated. 
Lastly he called upon the president to defend the taxes despite public opinion.
"A note to President Yoweri Museveni: you have always fought hard to keep your job. Please for the first time in your presidency use the same energy to fight to keep this tax, because it is good for this country's politics and revenue. The vast majority of Ugandans are against you. But you are right and they are wrong. For once stand firm against public opinion in defense of something where you don't have a pecuniary interest", he concluded.