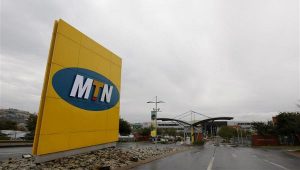 Telecom giant MTN has opened up about the July 2, break into their data center saying that no data was lost.
Board Chairman Charles Mbire told the media that on Monday, July 2, heavily armed men who identified themselves as Internal Security Organisation (ISO) kidnapped two staff of Huawei Uganda – a contractor of MTN and used their electronic key cards to gain unauthorized access to the telecom's data centre in Mutundwe, Kampala.
"They made several attempts to log into the servers on which our customer's Mobile Money and call log information is stored but because of our various layers of security, no data was accessed," Mbire said.
According to the kidnapped staff who were released soon after, the assailants were heavily armed, the vehicles had government number plates and also contained several guns.
It is not yet clear what the gunmen wanted from the data center but MTN has since filed a case with the police and investigations are ongoing.
Mbire also revealed that the government has provided the telecom company with extra security and the security layers for the data servers have since been heightened.
"ISO knows the procedure of accessing data. Search warrants, court orders, we have always done it once it is legal. You don't need guns to get information from us," Mbire added.
According to Anthony Katamba, the MTN General Manager, Corporate Affairs, the telecom has filed formal complaints to Uganda Police, Uganda Commissions Commission (UCC) and the Ministry of Security.
"We have also shared CCTV footage recorded by our cameras from the break-in and we are hoping to hear from them about the progress," he said.
A case has been opened at the Criminal Intelligence Division (CID) headquarters under reference number GEF 727/2018