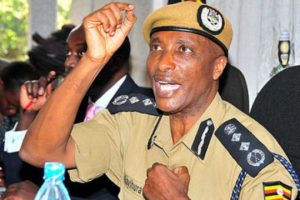 Sarah Rukundo, a student of Uganda Christian University (UCU) and Issa Ogomba, an advocate, have sued the Attorney General arguing that the continued detention of Former IGP Kale Kayihura at Makindye Police Military barracks without formally charging him in court is unlawful.
The duo who call themselves aggrieved citizens added that although they are not related to the embattled general, they have a duty to enforce his rights.
"Two months of detention is an abuse of Gen. Kayihura's rights and liberties including the right to a fair and speedy trial that is enshrined within the Constitution," they said in a joint statement.
Kayihura was arrested on June 13, 2018, but is yet to appear in court or be charged with any crime(s).