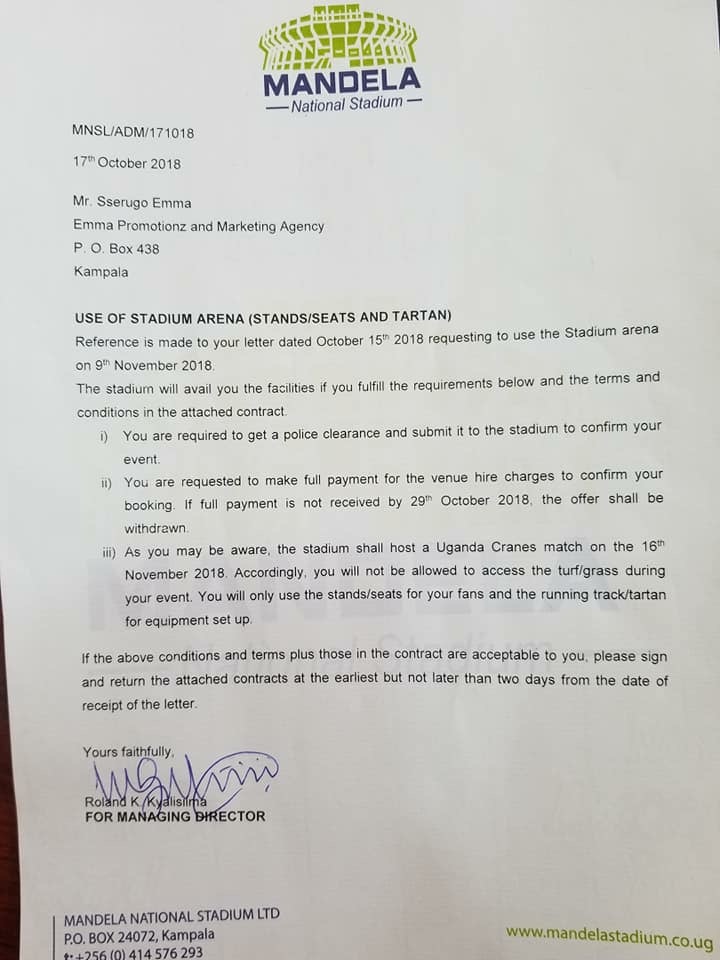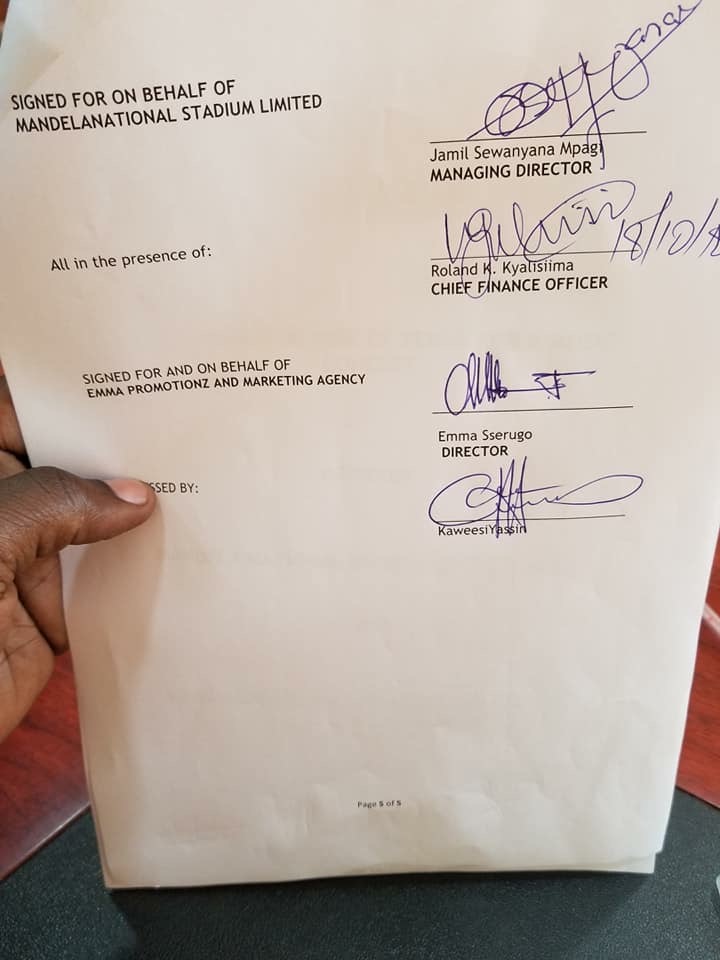 After a series of accusations and counter-accusations between members of Bobi Wine's team and government, the Namboole Stadium management has finally cleared Kyarenga concert to go ahead – but on November 9.
According to a contract Matooke Republic has seen, Kyarenga album launch will proceed as planned provided Bobi Wine and team fulfils three conditions i.e. clearance by the police, payment of full Shs32,000,000 by October 29, 2018, and not to step on the stadium's turf during the concert.
"As you are aware, the stadium shall host a Uganda Cranes match on the 16th November. Accordingly, you are not allowed to access the turf/grass during your event. You will only use the seats/stands for your fans and the running track for the equipment setup," the letter signed by Namboole's MD partly read.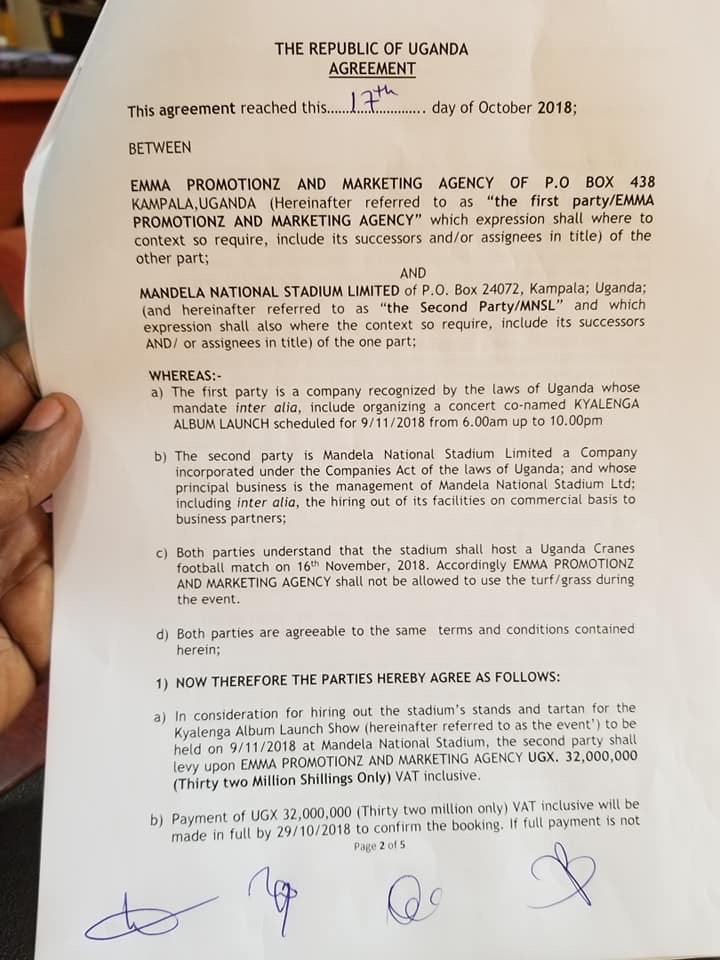 The contract was signed by Emma Promotionz's Emma Serugo on behalf of Bobi Wine and Jamil Ssewanyana Mpagi, the MD Namboole Stadium.