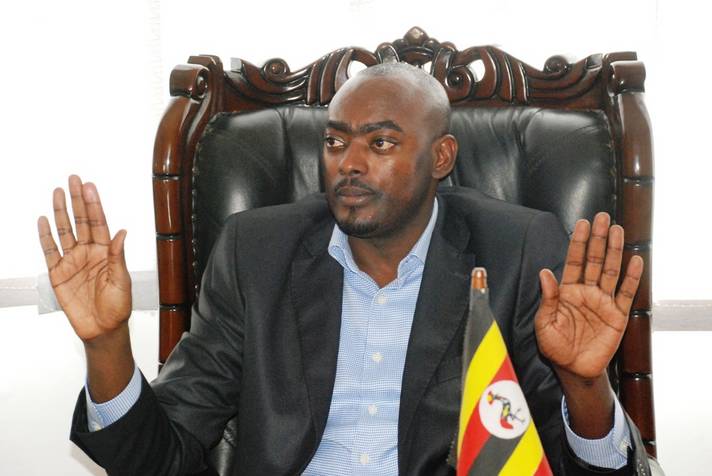 Let's not sound like enemies of football while sounding our position using #boycottugandacranes
Certainly, many Ugandans – including myself – said that due to the abuse of state power (using proxies at Namboole Stadium to frustrate a concert planned by an opposition politician) we would not attend future football matches at Namboole.
Obviously, this is not to say that we can not or will not support the Uganda Cranes, one way to do so is by watching games on TV and buying the Uganda Cranes branded merchandise.
Detractors are attempting to use two weapons to fight us:
1. The things we love most.
2. The things we fear most.
We can't base our revolution on fear and we can certainly not choose periodic love for entertainment at a stadium over our permanent love for our country. We must fight Museveni, not only during times of visible strength but even during times of vulnerability.
For example, if we are made to lose a by-election in any of the coming elections, will that mean that People Power shall be weakened? NO!
We must be brave enough to castigate the regime if the quality of elections is subpar and pick up the remains of our courage for further battles.
Let's not focus on Uganda's football games but rights of all Ugandans, the truth is about my right, Bobi's and your right to earn irrespective of our political inclination.
Economic rights are in Article 22 to the African Charter on Human and People's Rights, guaranteed under our Chapter Four of the Constitution. Why then negate Kyarenga concert?
Attending a match to watch the national team is not worthwhile if it's at the expense of violations of the economic rights of Ugandans. Among Ugandans are footballers and those engaged in the business of music promotions – these are all losers when such rights are tagged to political leaning.
Soon (very soon, if we allow this abuse of state power to continue!) lawyers, carpenters, shopkeepers and vendors shall have their businesses closed for holding political views that are different from Museveni's.
Why don't we debate this and amicably have it resolved rather than each one of us pretending to hold superior views on which methods we use to defend our rights.
We all know it's Museveni's violation and that Namboole and FUFA are just tools but how can we win the fight and how do we send the message in a manner that does not appear discombobulated?
As a lawyer, I would have made more money through compliance when representing corporations, foreign and local, if I were apolitical or NRM and I am sure all of you suffer the same in your respective callings all because of the intolerance of the regime.
The state experiment of power abuse and stifling of economic rights to subdue citizens of Uganda has been indirect for a long time but is on its way to becoming an outright government policy, it must be checked in its infancy!
Fellow Ugandans economic freedom is an indispensable means toward the achievement of political freedom.