Micheal Bisase aka Templar Junior and wife, Sheila Bisase who both lost their lives in the Lake Victoria boat cruise were laid to rest yesterday at Kisosonkole burial grounds in Kwaliwajjala at about 3:30pm. They were the owners of the ill-fated boat.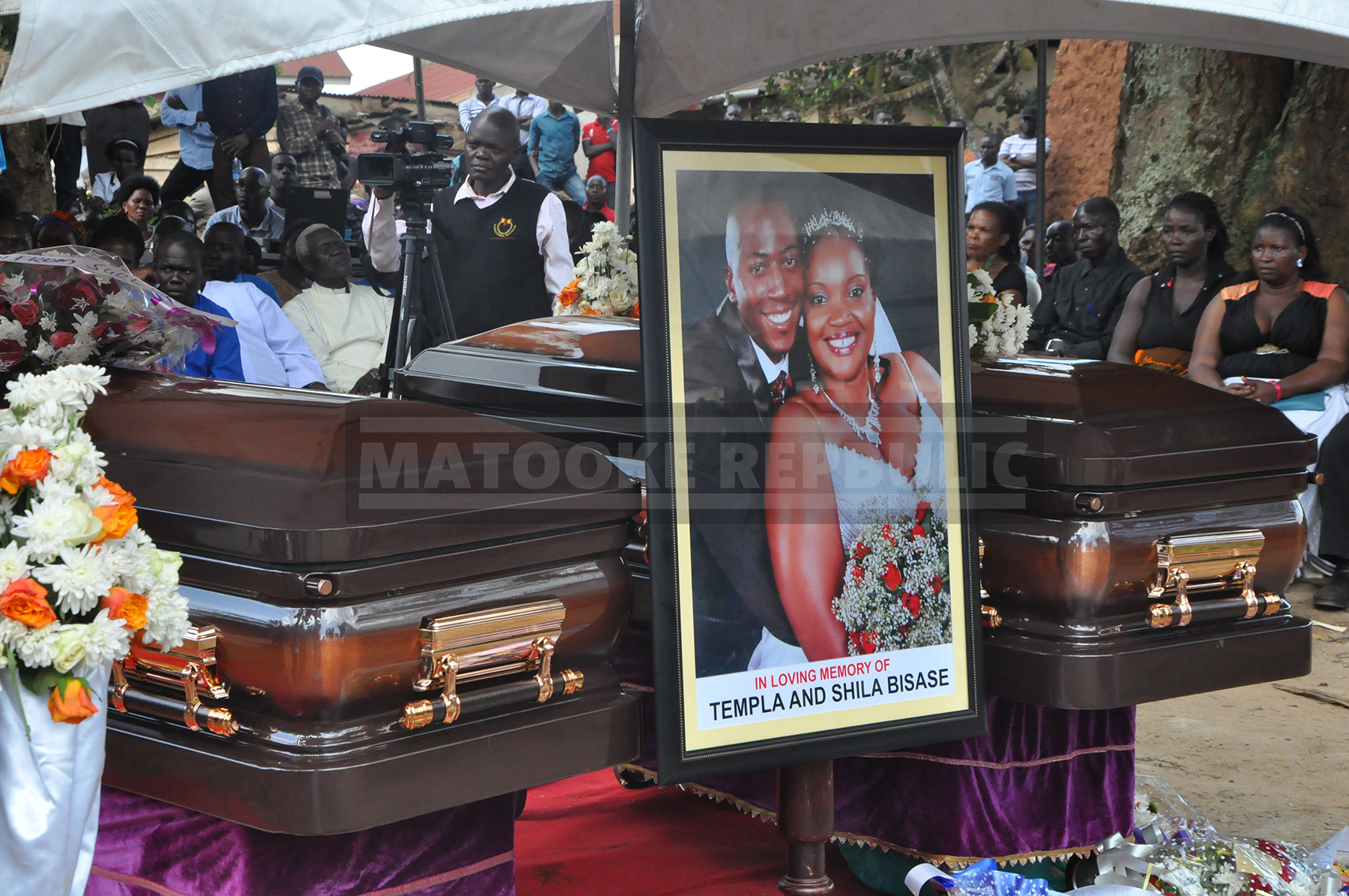 While addressing mourners, the family members stated that their death was a double blow at a time when they were still in pain over the death of the family head, Templar Snr, who passed away last year.
"We told him he(Templar Bisase) had big shoes to fill. He told us that he would try his best to stand for the entire family", they told mourners who gathered in their honour.
'We thought he was alive'
Family members revealed that when they received news of the death of Sheila Bisase, they had hope that Templar Junior was alive since photos of his body had not yet been seen.
"We went to look for him so that he we hide him before he gets the news of Sheila's death", they stated. However, he too had passed on.
Sheila, 40 and Templar, 41 wedded on December 27, 2007. They are survived by three children.
At the moment, 33 bodies have been retrieved. Over 60 are missing or dead. The boat reportedly was carrying about 120 people.
May their souls rest in peace.