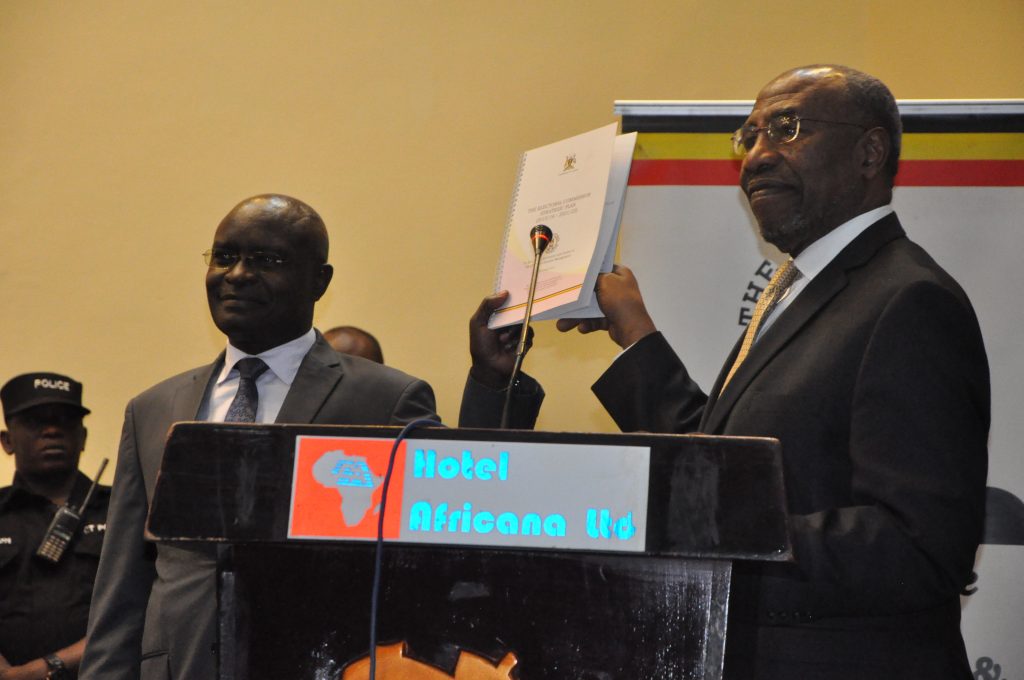 The Electoral Commission has on Tuesday released a strategic plan and election roadmap for the 2021/22 General Elections in which it estimates to spend over 868 billion on organising the polls from the local administrate level to the presidency.
According to the EC Chairman, Justice Simon Byamakama, the above budgeted cost does not include wage bills, general finance and administration costs and the planned relocation of the Commission headquarters from the swampy Jinja Road.

The new cost is double the money spent on organising the 2016 elections which cost 419.9bn. The increase, according to Sam Rwakoojo, the Secretary to the Commission, is a result of the new number of voters and polling stations that have resulted from the creation of new districts.
In the 2016 elections for example, Uganda had 112 districts but these have since grown to 141. The Municipalities are now 80 up from 39 in 2016, the polling stations will be 35,000 up from 28,010 in 2016.
In the same light, the commission estimates that there will be 19.4million voters in 2021 up from 15.3m that were registered to vote in 2016.
Rwakoojo noted that although the government has concentrated on creating new districts, it has not created an electoral budget for them.
"Each new district requires Shs513m to be operationalised but from experience, it has been the same perpetual underfunding story which has been a great challenge to the commission to deliver its constitutional mandate," he added.
To avoid similar electoral challenges met in 2016 and to implement the Supreme Court recommendations resulting from the Amama Mbabazi petition, the Electoral Commission has launched a roadmap that will guide their activities until after the elections that will take place between January 10, and February 8, 2021.
"The roadmap is a reminder to all stakeholders such as political parties, in the electoral process to start planning to ensure a smooth democratic process," Justice Byabakama noted.
He warned that that the roadmap is not a greenlight for parties to kickstart campaigns saying that such activities must follow an approved programme that is regulated by the Commission.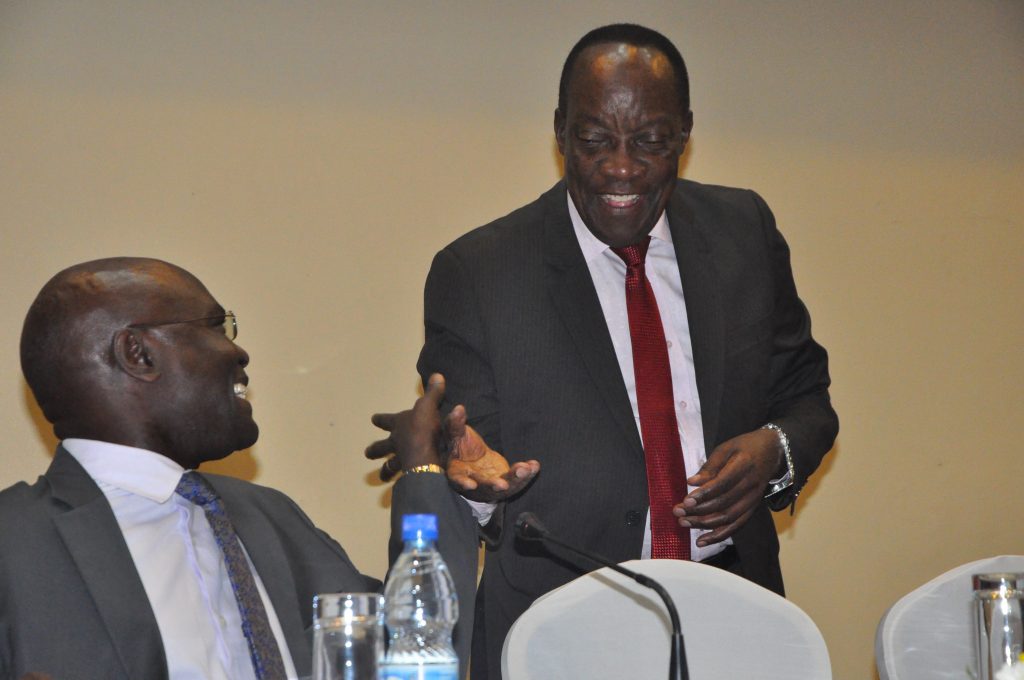 What the roadmap entails
According to the new roadmap, the updated national register will be displayed from March 19 – April 8, 2020, nomination of candidates at district level will follow between July 20 – July 24, 2020, and nominations for Members of Parliament will commence on August 12 followed closely by the nomination of presidential candidates on August 20th.
The campaigns will kickoff officially on July 30, 2020 beginning with LC candidates, then MPs on August 16, and later the presidential candidates will hit the road on September 2.