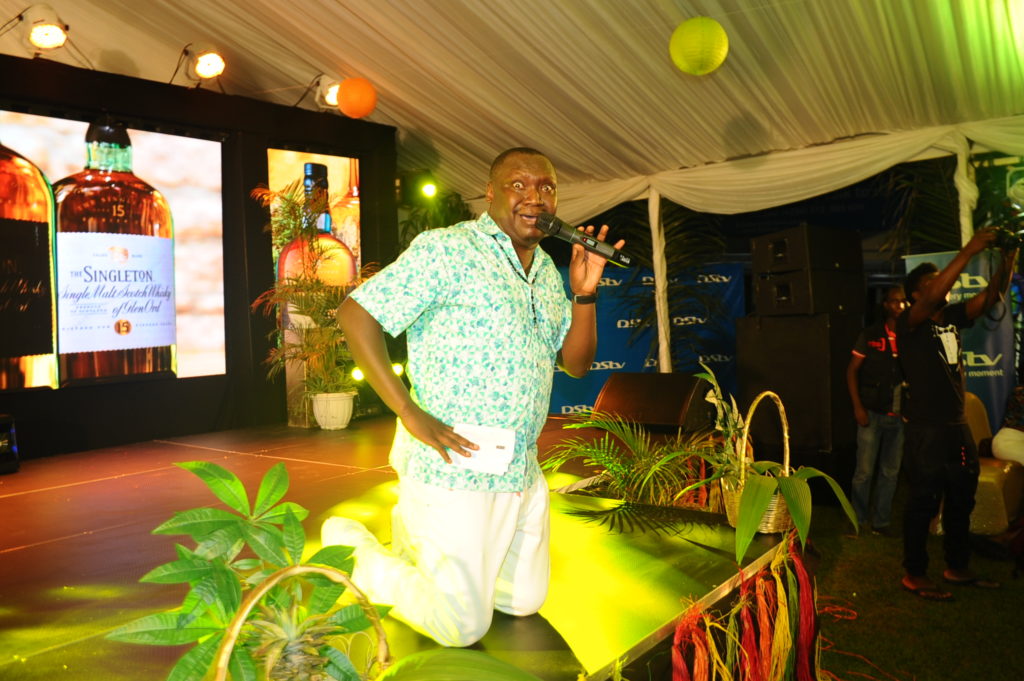 Comedian Patrick Salvado has come out to defend rising star Fik Fameica after claims emerged that his 'My Journey' concert at Kyadondo Rugby Club on Friday last week flopped.
Fameica has been roasted by even fellow musicians for overhyping himself and choosing a venue that has been a preserve of the Titans such as Bebe Cool, Chameleone, Bobi Wine – basically "way out of his league." Some of the comedians that have been heard mud sliding Fameica are A Pass, Ykee Benda and rapper Fefe Busi.
According to Salvado, the above musicians should not be even talking about concerts because they have never held a major one and don't have the remotests knowledge about what it takes to put up one like Fameica did.
The man from Ombokolo advised the duo to either put up a successful concert of their own or just sit down and shut up.
"My message to A Pass and Ykee Benda … until both of you do a major show… please give credit to Fameica for going all out. Right now he is the teacher … especially you my kid brother, A Pass. Do a show and let the masses judge," he said in a tweet.
Salvado has held numerous annual sell-out one man shows dubbed 'The Man of Ombokolo" and Africa Laughs at Serena Hotel. With the comedian marking 10 years of his career next year, we can all agree that he is speaking from a point of experience.