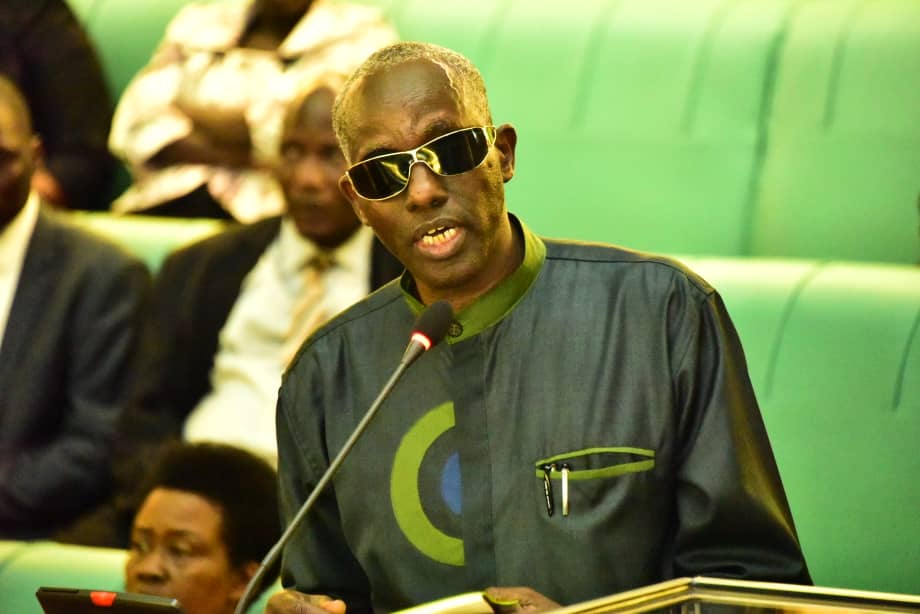 The Speaker of Parliament, Rebecca Kadaga has blasted security minister, Elly Tumwine for claiming that the Uganda Police actions of blocking fellow MP, Robert Kyagulanyi's concerts are "an occupational hazard."
This was after the security minister was called on to tell the House why Kyagulanyi (Bobi Wine's ) concerts are being blocked by the police without clear explanation. 
Tumwine said that, "he had nothing to tell the House except that it was an occupational hazard."
"When he came to Parliament, I met hin [Bobi Wine] in the lobby and I asked him how he wanted to balance music and politics. He did not a clear strategy and now one is overriding the other," Tumwine said to the amusement of fellow members. 
An angry Kadaga told Tumwine that Parliament expected serious answers on matters of national importance not random excuses that reflect negatively on the House. 
" I think you are taking this as a joke. I'm now asking Prime Minister to come and give a statement instead, "Kadaga added.
Kyagulanyi accuses Police of unlawfully disrupting his musical events and barring him from attending church.
"They should tell me why of all the MPs whose farms, supermarkets, shops, petrol stations are working, they chose me not to practice my trade. If it is illegal, let them come out and openly say what he crime I have committed is," Bobi Wine added. 
Kadaga has asked the Prime Minister to explain to Parliament whether Bobi Wine not allowed to continue with his music career.
Kyadondo East MP, Bobi Wine has told Parliament that the Police is using impunity, force and illegalities to block his shows – a primary business from which he earns a living. 
Wine had risen on a matter of National Importance after police repeatedly blocked his concerts in Gulu, Masindi, Jinja and also the Boxing Day extravaganza at his One Love Beach, Busabala.