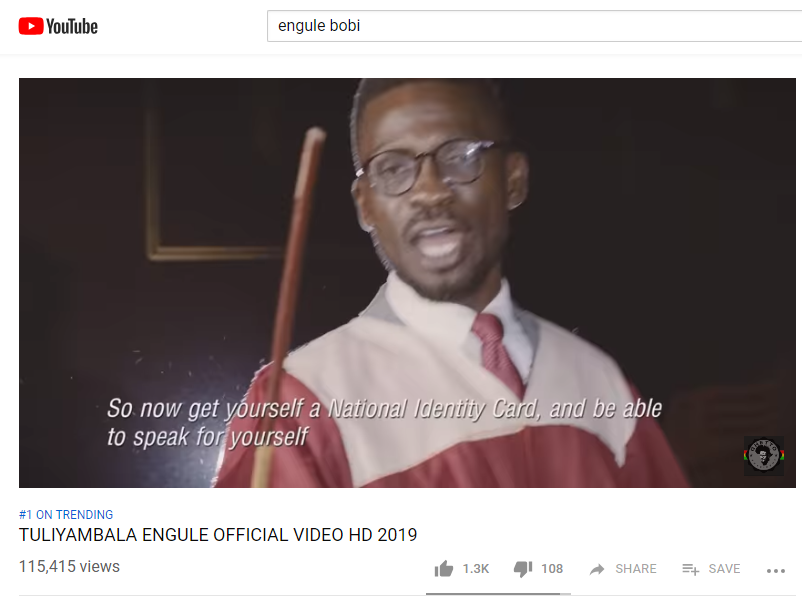 It is unusual for a Ugandan song to hit 100,000 YouTube views in less than 24 hours after its release but Engule – a Bobi Wine song that features several other musicians has hit the mark and is currently still trending number one on popular video sharing platform – YouTube.
The song which first found its way into the public discourse during the Kyarenga Concert at One Love Beach on November 11 and passed off as a mere church hymn that preached hope of a new future has gained traction thanks to the political angle that the Kyadondo East MP, Robert Kyagulanyi has given to it.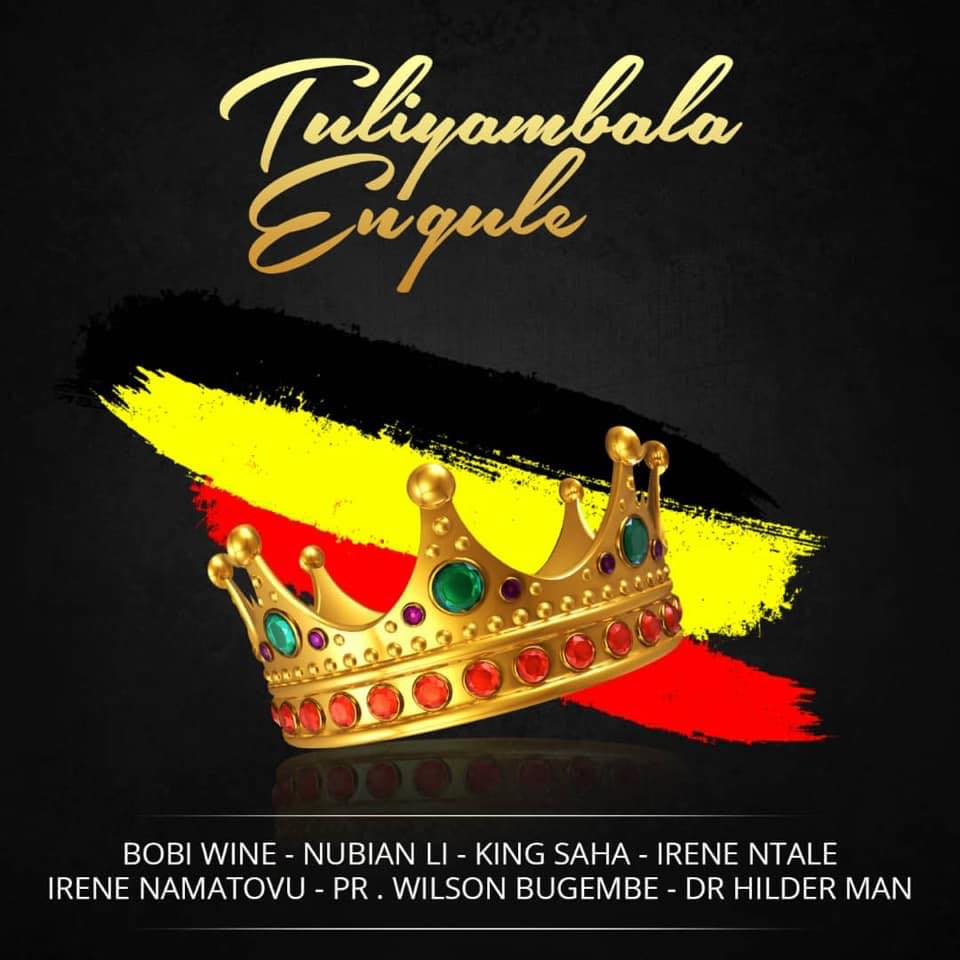 Featuring King Saha, Irene Namatovu, Dr Hilderman, Irene Ntale, Nubian Li and Pastor Wilson Bugembe, the song has been doing round on social media platforms and mainstream media since New Years Day when it was released.
Produced by Sir Dan Magic, the song promises Ugandans to wear crowns of gold when the People Power Movement – Bobi Wine's political flagship – finally takes power and rids the country of bad governance, corruption, land grabbing, police brutality, over taxation, functional health and economic sectors among other issues they raise therein.
Just like the other songs that have come to characterise Bobi Wine's music career since entering Parliament such as Freedom, Uganda Zukuka, Bikwase Kyagulanyi, Engule is a call-to-action song that beseeches Ugandans to register for National Identity Cars in order to be part the fight to get themselves out of the entanglement that the incumbent regime has locked them in.
The song has been received by music fans on both sides of the political divide with mixed feelings. Some argue that it is a great piece of art whereas other say it was hurriedly done job that could have featured more artistes and presented more issues affecting Ugandans.
"I was going to be very happy if the song was not concentrated in Kampala but also featured voices of Karamoja, Kigezi, West Nile basically all regions of the country. But is a good song nonetheless," Franco Mukungu, a music critic said.
Mukungu also added that with Bobi Wine's shows still blocked, releasing Engule at this time will do more harm than good for him as it targets the same government he is currently in confrontation with arguing that if he doesn't get events such as the Enkuuka where he can performed with the Kabaka's protection, he might not perform the song anywhere in Uganda.
At this pace, Engule could dethrone some of Uganda's most watched songs on YouTube such as Bebe Cool's Love You Everyday (2.4million views), Gutamiiza (1.6m), Bobi Wine's Kyarenga (1.5m) but will need a magical wand to catch Eddy Kenzo's sensation, Sitya Loss which is at 16 million views currently.