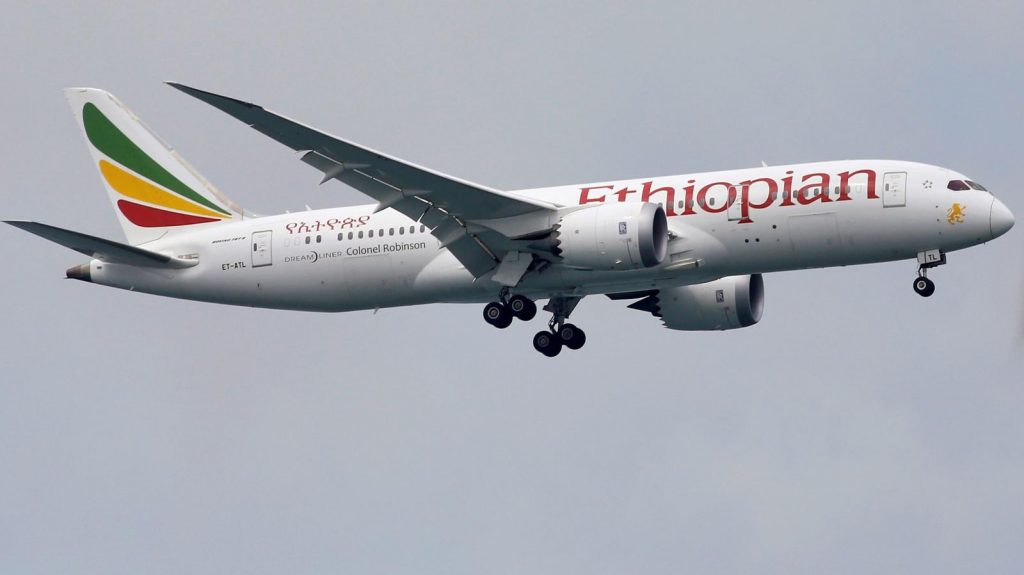 At around 7am on Thursday morning, an Ethiopian Airlines plane B-737-800 crash landed at Entebbe International Airport covering part of the runway – an incident that has forced flights to be delayed and others cancelled.
According to an official statement from Ethiopian Airlines, the aircraft registration number ET-ATV skidded a few metres off the runway during landing.
All the passengers on the plane according to officials from the Civil Aviation Authority (CAA) have disembarked safely and have already been cleared normally by the airport staff.
The aircraft is currently being towed to the ramp to allow for other planes to land and take off normally and it will only take a few hours for normal operation at EBB to be resumed.
The plane, flight number ET 338 was coming from the Ethiopian Capital, Addis Ababa to Uganda was not damaged in any way according to Ethiopian Airlines but the company maintains that it is investigating the cause of the incident.