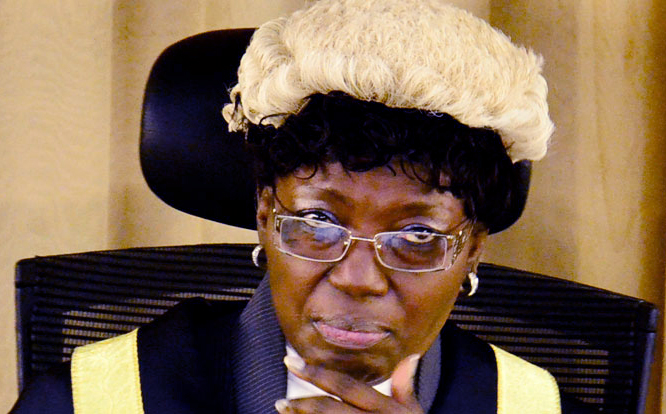 The Speaker of Parliament, Rebecca Kadaga has ordered the Leader of Opposition, Betty Aol Ochan to immediately extend the term of Bugweri Member of Parliament, Abdul Katuntu as the Chairman of the Committee of Statutory Authorities and State Enterprises without any further delay.
In press briefing held at Parliament on Thursday, Kadaga assured that LoP that she is the Head of Parliament whose advise should not be interpreted as a request but rather a direct order.
"I am the head of Parliament and I asked in good spirit that the Katuntu commission be given up to the end of February to compile and present their report to the House. I don't see anything wrong with that," the Speaker said.
Kadaga was responding to reports that Betty Ochan had refused to extend Katuntu's term arguing that his replacement, Kawempe South MP, Mubarak Munyagwa is competent enough to finish the job.
Ochan had said earlier that every MP is entitled to equal opportunities adding that Katuntu has no special abilities that Munyagwa doesn't have.
But Speaker Kadaga is having none of this. She told the media that even though the tenure of other Parliamentary Committees expires on January 13, Katuntu and team will carry on with their investigation into how Bank of Uganda sold seven commercial banks and report to the House at the end of February.
Kadaga also ripped apart Ochan's idea that the current Katuntu commission be put in a Sectoral Committee to finish their work as MPs Munyagwa and Moses Kasibante take over COSASE leadership.
The Speaker said that Sectoral Committees have a composition of less than 10 people yet COSASE already has over 30 members.
"I found her "wisdom" weird and unreasonable," Kadaga said adding that rather than have someone spoil a Parliamentary investigation, FDC should halt their changes until the probe is concluded.