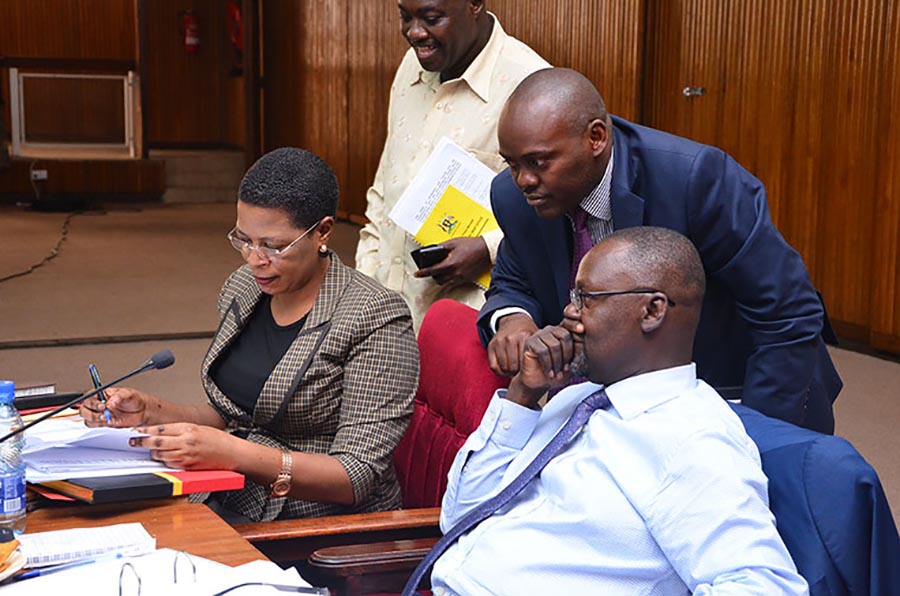 Bugweri County MP, Abdu Katuntu has opened up about his tenure at the helm of the Parliamentary Commissions, Statutory Authorities and State Enterprises (COSASE), saying that the Committee has achieved more than any other in the history of Parliament since Independence.
According to Katuntu whose tenure expires on January 13, COSASE under his leadership has recovered several properties such as the famous UBC Land that Margaret Muhanga allegedly bought at Shs10bn after selling goats, recovered Shs26.6 billion diverted from roads projects, among other things – the Bank of Uganda probe and Handshake investigation not withstanding.
"We have done great work, no doubt. I don't know why people are focusing on small issues like the term extension," Katuntu said.
He noted that the success of COSASE or every other Committee he has chaired is based on his personal competencies – the reason why Gen. Mugisha Muntu, the FDC President at the time appointed him.
With the confidence of an ox, Katuntu added that even if he was appointed the chairman of the "sewerage" committee, it would be the best in Parliament.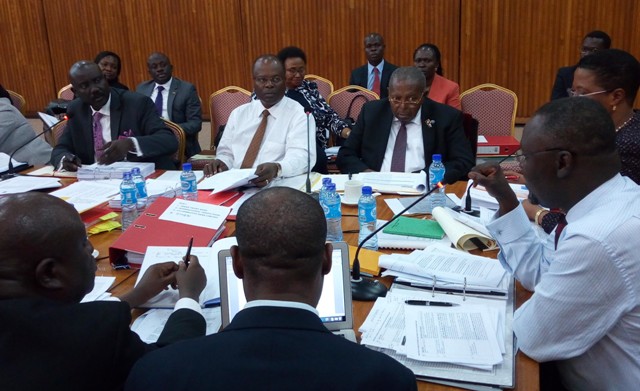 Succession
While speaking at the weekly radio talk show – Capital Gang, Katuntu said he had no problem leaving COSASE when his time comes.
The legislator argued that although the BoU probe is a serious matter, it can be handled by his successor (Mubarak Munyagwa) and team adding that his party, FDC had mooted plans to have him thrown out even before his term ended.
"I heard that they (FDC) had a meeting at Najjanankumbi and resolved to retire all Muntu people. I was actually sacked in August before even my term ended. But since the rules couldn't allow, they have waited till now and you can see the excitement," he said.
Katuntu added that although he has no problem being sacked, he prefers that it is done respectively which explains why he has remained silent as Speaker Rebecca Kadaga, the Leader of Opposition, Betty Ochan and Opposition Chief whip, Ibrahim Semujju Nganda go back and forth in the media.
Ochan and Semujju have repeatedly defied the Speakers orders to extend Katuntu's term in office until the end of February when COSASE has finished its investigation and has reported to Parliament its findings and recommendations.
Although Ochan rightfully said she has no powers to give Katuntu a new lease of life at COSASE, her subordinate Semujju has also remained adamant advising the Speaker to follow Parliamentary Rules of Procedure which he says, don't provide for tenure extension of Committee Chairpersons.
Katuntu says that the three should sort out their mess and not drag his good name into their public confusion.
"I should tell you that I did not want this job. I wanted the Shadow Attorney General position because I am schooled in it. Here I have to burn the midnight candle reading accounts and whatnot so let no one tell you that I have refused to leave, even tomorrow, I can leave," the calm legislator said.
COSASE resumes its final round of investigation into how Bank of Uganda sold illegally seven commercial banks on Tuesday, January 8 although a communication from the Speaker of Parliament indicated that plenary has been postorned to Wednesday.